Dell Technologies has opened its first Customer Solution Center for the Middle East, Turkey and Africa to demonstrate its commitment to enabling and shaping organisations in the region.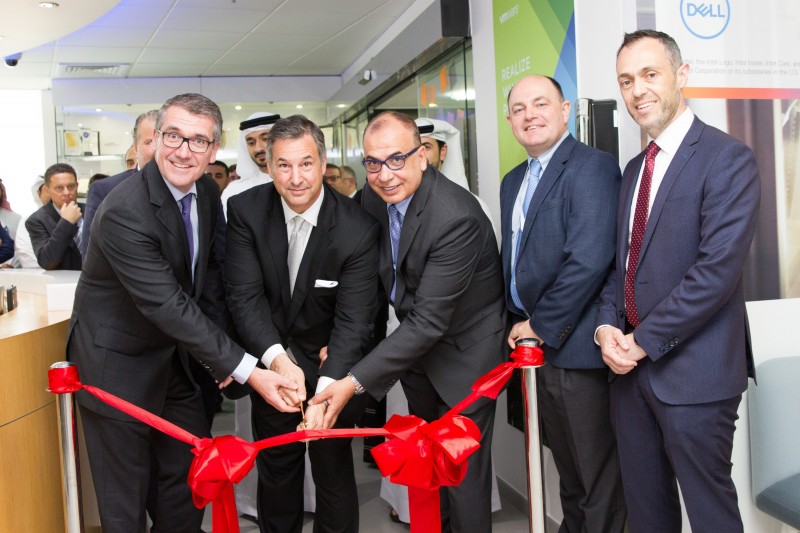 Set up in Dubai, the new Customer Solution Center showcases the company's portfolio of technologies, from the edge to the core to the cloud, and aims to help regional organisations collaborate, innovate and validate their efforts towards digitization.
According to the firm, the new facility has been designed to provide a trusted environment wherein world-class IT experts collaborate with customers to explore, test and prove end-to-end solutions and share best practices, that can help drive business outcomes and create a competitive advantage. In addition, the Customer Solution Center global network enables remote connectivity, which offers the ability to engage customers from any location. Similarly, the Customer Solution Center provides customers with easy access to the whole portfolio of Dell Technologies' solutions and ensures customers receive appropriate expertise and resources at every level to achieve their business objectives.
The Customer Solution Center was officially opened by Marius Haas, President and Chief Commercial Officer at Dell EMC, Aongus Hegarty, President, Europe, Middle East and Africa at Dell EMC and Mohammed Amin, Senior Vice President, Middle East, Turkey and Africa (META) at Dell EMC.
"It is absolutely critical that companies leverage the latest technologies to navigate the fourth industrial revolution," said Amin. "With this in mind, the Dell Technologies Customer Solution Centre is designed to serve as a thriving technology hub that bolsters the position of the META region at the forefront of transformation.
He added that through the Customer Solution Center, Dell Technologies' central goal is to share its vision of technology and provide organisations in the META region with holistic, dynamic and collaborative tools and resources necessary to power their digital future and ultimately, play a defining role in building an innovation-led economy that drives business success and human progress.
Following the opening ceremony, experts engaged partners and customers with technical briefings, architectural design sessions and Proof of Concepts. These sessions aimed to offer partners and customers a clear path of integration with Dell Technologies' solutions and mission-critical application projects which span across connected cities use cases, Internet of Things (IoT), machine learning, Pivotal Cloud Foundry, multi cloud and software-defined data centres, advanced threat detection and automated response security solutions.