Dubai Electricity and Water Authority (DEWA) has signed a memorandum of understanding with Emirates NBD to promote cooperation in innovation and digital transformation to achieve the happiness of customers and society as a whole.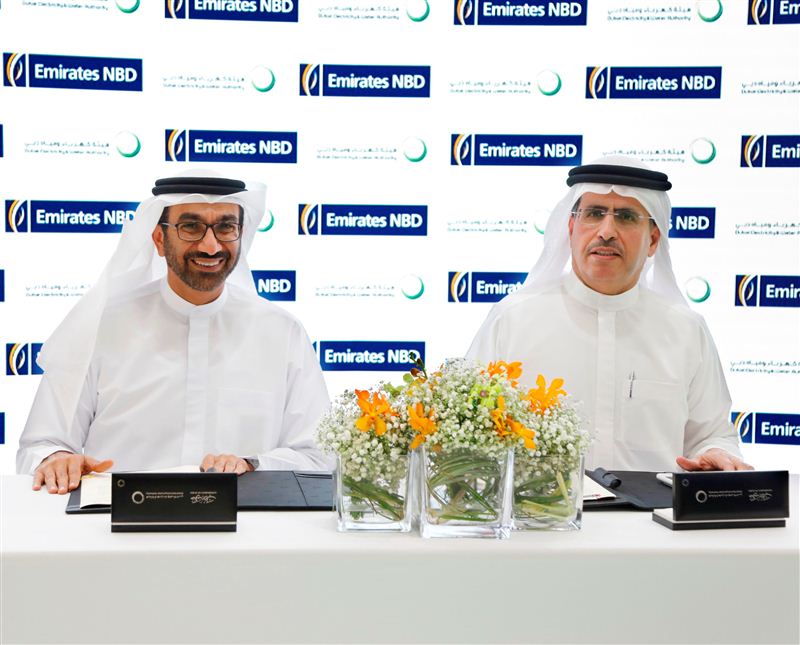 The MoU was signed by HE Saeed Mohammed Al Tayer, MD and CEO of DEWA, and Hesham Abdulla Al Qassim, Vice Chairman and Managing Director of Emirates NBD Group, during GITEX Technology Week 2017.
The MoU enhances collaboration in  implementing projects that promote innovation and improve services provided to customers. It also aims to exchange knowledge and expertise in digital transformation and artificial intelligence.
"At DEWA, we work to achieve the vision of our wise leadership by keeping pace with the Fourth Industrial Revolution, taking advantage of disruptive technologies, and supporting the Dubai 10X initiative," said Al Tayer.
"The MoU with Emirates NBD encourages cooperation in developing disruptive technologies by exploring investment opportunities in technologies and new services and business models. It also aims to support start-ups in innovation, Internet of Things, and AI. This contributes to Dubai's leadership of the future by revamping traditional concepts of work mechanisms to cope with the rapid developments taking place in the world, and providing the finest government services that contribute to the happiness of customers and society as a whole," he added.
"We are very pleased to sign this agreement with DEWA, which is a shining example of the power of partnership between the public and private sectors," said Al Qassim. "At Emirates NBD, we reiterate our commitment to the vision of our wise leadership and our continuous efforts to make a significant contribution in achieving the government strategy to promotes creativity, innovation, and future leadership."