The Commercial Compliance and Consumer Protection (CCCP) sector of Dubai Economy and Souq.com have announced a strategic collaboration on the 'Digital Protection' initiative for consumer rights protection.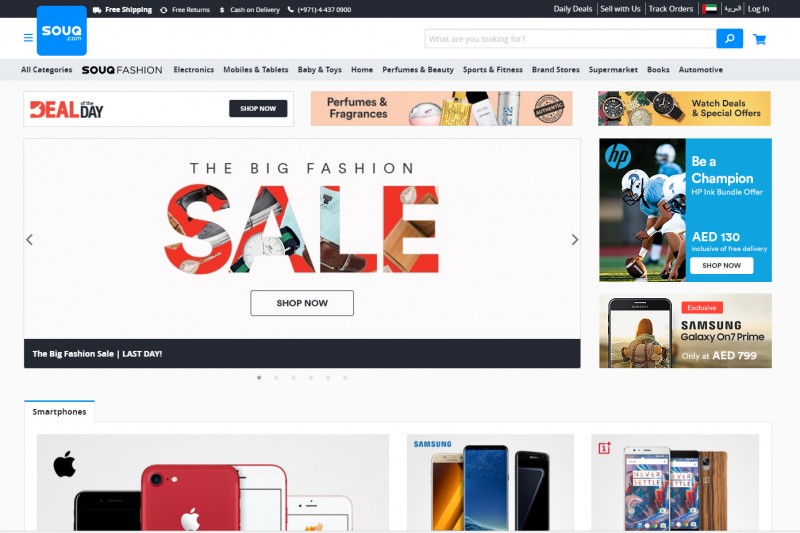 According to reports, the memorandum of understanding signed by CCCP and Souq.com is aimed at promoting consumer confidence in the region's growing e-commerce industry and making the online retail site the first certified e-commerce website to display the consumer protection logo of Dubai Economy.
The MOU was signed by Mohammad Ali Rashed Lootah, CEO, CCCP and Ronaldo Mouchawar, CEO and co-founder of Souq.com.
"In line with the economic agenda of Dubai, we support the transformation of Dubai into an innovative service-based economy to enhance its business environment and accelerate productivity and growth," said Mohammad Ali Rashed Lootah, CEO, CCCP. "The 'Digital Protection' initiative certifies e-commerce websites as per our consumer protection policies and focuses on training them on complying with the UAE laws and regulations. We are pleased to co-operate with Souq.com, the largest e-commerce website in the Middle East, in this initiative that aims at providing better customer experience, increased consumer protection, and faster response to customer issues, as well as ensuring the regulations of the e-commerce laws."
The CCCP has been actively ensuring that the retail sector continues to develop in Dubai and remains transparent and regulated as it grows. The firm has, over the years, been working closely with Souq.com in terms of safeguarding consumer rights in the Middle East, including taking strict measures against counterfeiting.
Ronaldo Mouchawar, CEO and co-founder, Souq.com, said, "We have been working closely with CCCP for many years to benchmark our service standards and policies, as well as any applicable laws in accordance with the global best practices."
He also highlighted that as the Middle East is increasingly becoming a key player in global e-commerce and the expectations of our connected consumers are rising, there is a need to continuously evolve and enhance the e-commerce experience. "Our co-operation with the DED is a significant step in this direction for Souq.com and will help promote consumer confidence and encourage online shopping in the region," he added.