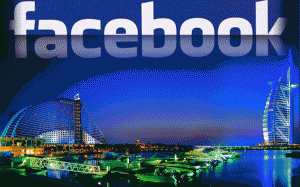 Facebook will open an office in Dubai Internet City on May 30, it has been revealed.
The social media juggernaut, which last week launched one of the largest initial public offerings in history, will use the office as a base to generate advertising revenue from the Middle East region.
According to recent data from Socialbakers, Qatar has the highest penetration rate in the Middle East (fifth in the world), with 65.45% of its population on Facebook, followed by the UAE at 64.66% (seventh in the world) and Jordan (74th in the world) at 34.26%.
Facebook will host a media conference next Wednesday to officially launch its presence in the region.
At the event will be Joanna Shields, VP and MD at Facebook EMEA, Jonathan Labin, head of global marketing solutions at Facebook MENA and Christian Hernandez, director of platform partnerships at Facebook.