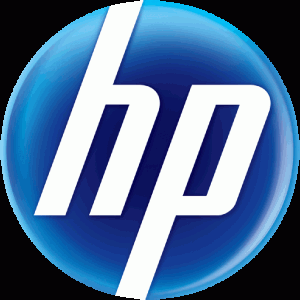 Hewlett-Packard has announced a multi-year effort to port its Nonstop server systems, used by banks, telcos and other businesses that need maximum reliability, from Intel's Itanium architecture to x86.
HP's latest and perhaps biggest move to reduce its reliance on Intel's Itanium chip, which never gained wide adoption and appears to be nearing the end of its life. HP has already developed Xeon blades for its Integrity Superdome system, and is now shifting its attention to Nonstop.
"We've committed to port the whole Nonstop environment — applications, middleware and tools — to x86," Randy Meyer, vice president and general manager for HP's Integrity server business, said in an interview last week.
HP says the x86 version will be a "parallel offering," not that it's walking away from Itanium. It recently started selling Nonstop customers the newest Itanium 9500 processors, known as Poulson, and will follow with the Kittson Itanium chips after that, Meyer said.
But Intel said earlier this year it was scaling back its Kittson plans – they'll no longer be made on a newer, 22-nanometer manufacturing process – and neither Intel or HP has disclosed any subsequent chips on the Itanium roadmap.
As with its Superdome system, HP's pitch to Nonstop customers is that they can stick with Itanium if they wish to, at least for the next few years, but if they want to transition to Intel's Xeon processors they can do that as well.
When the port is complete, the Nonstop platform will use "100 percent standard hardware components," including processors, storage and I/O, Meyer said. That will include replacing the proprietary ServerNet interconnect with InfiniBand.
"Infiniband is at 40 gigabytes today, 100 gigabytes is coming. ServerNet was not going to move up to that speed without some major investments," Meyer said.
HP isn't saying when the port will be complete but Meyer said the work will take "several years." HP has early versions of the Nonstop OS and SQL database running on Xeon in its labs, he said, but the project is still at an "alpha, or pre-alpha stage."
"Is it anywhere near to a shipping product? No," he said.
The Nonstop platform has been around for more than three decades. Its fault tolerance comes partly from its parallel architecture, where each instance of the OS resides on its own processor, so if one processor fails the system can keep operating continually.
That basic design will be carried over to the x86 port, Meyer said. "The architecture is timeless. It's not tied to any one chip technology or storage technology," he said.
But it remains to be seen if HP can replicate the platform's reliability using standard hardware — and whether customers will stick with it during the transition. Sales in HP's Business Critical Systems group have been declining. They fell 26 percent last quarter, partly because of the uncertainty around Itanium, and partly because cheaper x86 hardware is becoming more reliable and squeezing out higher-end systems.
Meyer said customers should have confidence in HP's ability to port the platform because it's done the same thing before, including the shift from a MIPS design to Itanium.
"We're investing in this for the long haul," he said.
It's not only HP that will have to port its software, however; numerous third-party vendors will have to recompile applications and tools for x86, as well as customers who want to carry over current applications.
Mayer played down the challenge. "The systems will be source code compatible," he said. "As you move to x86 you'll compile it for that environment, so ISVs will have one source tree that they'll test in different environments."
HP also announced Monday that it has started selling Intel's Poulson Itanium chips for its NB56000c and NB56000c-cg NonStop BladeSystems. Poulson is an eight-core chip, though HP is offering four-core variants because customers prefer to spread their workloads over a greater number of processors for reliability reasons, according to Meyer.
It will offer the Poulson chips for its lower-end NS2100 and NS2200 Nonstop rack systems early next year, he said.
HP says it will give customers more information about the x86 plans at its Discover conference in Barcelona next month.
Originally published on IDG News Service (San Francisco Bureau). Reprinted with permission from IDG.net. Story copyright 2023 International Data Group. All rights reserved.