Cyber security is fast becoming a catch word in the region with organisations paying more attention to the potential threats and dangers within their online space. A few years ago, technology officers may have not invested much in this area but with increasing awareness, this is a growing concern.
Paul Wright, Professional Services Manager, MEA&I, Access Data said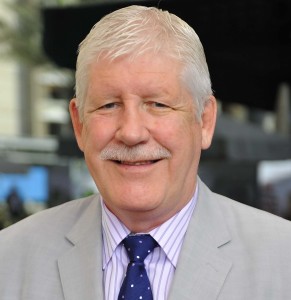 , "Cyber security is moving forward in leaps and bounds in the Middle East and the Africa. Organisations used to question the need to invest in cyber security as they didn't see any returns in this area. But what they are beginning to understand is that there will be returns as the companies will continue to be in business in a safe online environment."
For Access Data, the opportunities in this region lay with larger organisations. "This is because they are so vast and also because organisations evolve, this leads to creating gaps or electronic voids. This help offenders out there to take advantage of those gaps. I see us mainly being placed with the larger organisations due to these facts," explains Wright.
In 2014, Access Data plans to expand by increasing its staff and introducing new products in the market. Education is one of the key ways to move forward, says Wright. "But it needs to be continuous because offenders are also business inclined, so as soon as we change our tactics, so will they. We will always be playing catching up. It is a matter of how far we are playing catching up," cautioned Wright. "Our plan is a layered approach because there is no one-stop solution for cyber security. We will try and reduce that gap as much as possible."
The biggest challenge in this space is the continuous evolution of cyber criminals and the fact that technology moves forward quickly.
Wright further urged organisations to work in partnership and close those electronic voids. "Think of your cyber security and ensure that you have an incident response forensic capability either in house or outsourced."