Aptec- an Ingram Micro Company has recently launched its cloud services with a cloud vendor portfolio and  website recently.
"We plan to lead the way in the adoption of cloud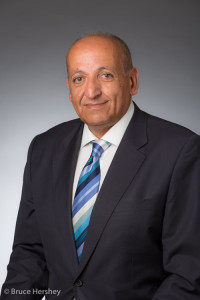 computing practices. We aim to do this by educating and showcasing how value added resellers (VARs), managed service providers (MSPs) and solution providers (SPs) can monetise the cloud using innovative go-to-market strategies, solutions and services," says Ali Baghdadi, President, Ingram Micro Middle East, Africa & Turkey region.
In addition, Aptec will demonstrate its highly anticipated Cloud Website, an online platform where solution providers and resellers can obtain detailed product information, access marketing and sales collateral and get up to date on the new cloud business reality. "Ingram Micro stands alone as the IT industry's leading services aggregator and strives to ensure our channel partners are leading the market and driving positive change for their customers by offering best-in-class technology solutions and cloud services," he further explains.
"We will focus on optimising channel partners' ability to shape and refine cloud service strategies, as well as generate new ideas and adopt proven business practices that will enhance sales performance and profitability potential," adds Baghdadi.