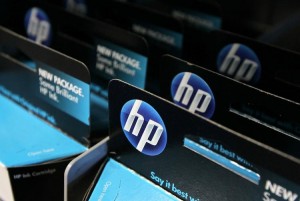 HP today announced that its collaboration with UAE law enforcement has resulted in the largest seizure of counterfeit printing supplies destined for HP printers since the company established its anti-counterfeiting program in the region in December 2006.
This is the second police action announced recently against fake printing items which targeted HP and brings the total number of such illegal products confiscated since 2011 to over two million.
In the most recent seizure, the company supported U.A.E. authorities who in March raided the Dubai showroom and storage facilities of a local company trading counterfeit printing supplies.
Officials removed more than 850,000 illicit items including flat boxes, security labels, empty laser print cartridges, print cartridge bags and labels and finished print cartridges.
Last month HP communicated separate Dubai-area raids that took place in February that uncovered more than 400,000 items and led to the arrest of four people connected to the counterfeiting network.
"HP is once again grateful to the Dubai Police and the increasing pressure they put on counterfeiters, who cheat customers and take business away from honest merchants," said Amin Mortazavi, GM of the imaging and printing group at HP Middle East.
"This is just one more step in an unyielding campaign to eradicate fake merchandise and protect the public," Mortazavi added.
HP has conducted nearly 1,000 investigations across EMEA over the last four years, resulting in over 600 enforcement actions (raids and seizures by authorities) and nearly eight million units of counterfeit products and components seized, thus preventing them from being sold in the EMEA marketplace and beyond.
Through its anti-counterfeiting program, HP actively educates its customers and partners to be vigilant against fake printing supplies. It also cooperates closely with local and global law enforcement to detect and dismantle illegal operations that produce counterfeit HP printing components.