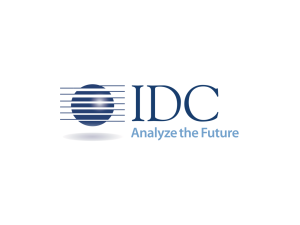 IDC today launched its Technology Advisory Council for the Gulf region during a press conference held at Dubai's Burj Al Arab hotel.
The press conference featured a panel of senior spokespeople from IDC, along with members of the newly formed advisory committee. They were also joined by senior representatives of leading ICT vendors Samsung, IBM, Dell, Intel, Etisalat, and EMC.
"The constantly evolving nature of the technology landscape is having a profound impact on the leadership challenges facing those tasked with managing it," said Jyoti Lalchandani, vice president and regional managing director, IDC Middle East, Africa, and Turkey. "In this regard, it is clear that IT leaders now need a trusted source of information, advocacy, and resources to help them define their strategies, enhance their processes, and navigate their future roadmaps.
"As IDC celebrates its 50th year of providing international markets with groundbreaking IT analysis, we are profoundly excited to be kick starting an initiative that will drive very real benefits for the communities we serve."
The inaugural meeting of the Technology Advisory Council will take place on the sidelines of IDC's upcoming Middle East CIO Summit 2014, hosted this year at Dubai's Jumeirah Beach Hotel on February 24–25th.
There are expected to be a total of 323 Middle East delegates at the event, with 87 from Abu Dhabi, 82 from Dubai and 42 from Saudi Arabia.
The BFSI sector is expected to provide 72 of these delegates.
Opening with a keynote address from His Excellency Sheikh Nahayan Mabarak Al Nahayan, the UAE's Minister of Culture, Youth, Community Development, this gathering of the region's 200 most prominent senior IT leaders will explore the pivotal role of the CIO in the new business world of technology transformation.
The Technology Advisory Council's members will also sit on the judging panel for the annual IDC Insights IT Excellence Awards, with the winners to be announced during a lavish evening ceremony held at the Burj Al Arab on February 25. The 2014 edition of the IDC Insights IT Excellence Awards will be hosted under the patronage of His Excellency Sultan Bin Saeed Al Mansouri, the UAE's Minister of Economy.