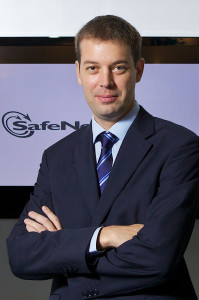 Security concerns are preventing businesses from unlocking the potential benefits of data centre consolidation and cloud services, according to new research from SafeNet.
Based on a global survey of approximately 600 security and IT executives, the survey found that while three-quarters of EMEA IT professionals view data centre consolidation as important, 46 percent have no consolidation plans in place and only a quarter have completed consolidation projects.
The survey results illustrate that security challenges, with regard to addressing encryption and key management needs, may be contributing factors to the slower progress in consolidation efforts, including moving workloads from physical machines to virtualised systems.
Specifically, of those who view data centre consolidation as important, 68 percent said their biggest worry was losing control of cryptographic keys.
Only 23 percent EMEA of respondents indicated that they are currently doing any encryption in their virtual environments.
As well as encryption and managing cryptographic keys being technically challenging for IT professionals, these survey results also suggest that businesses do not have the required staffing levels in place to support a consolidation project.
Nearly 60 percent of respondents said they had less than five people involved in encryption management globally.  In addition, nearly one-third (27.5 percent) said they had more than 10 business applications that required encryption.
"The adoption of new technologies – such as big data, mobility, and cloud-based services – has pushed data centre consolidation to the top of the priority list for many businesses. Yet it is clear that security concerns combined with a lack of resources are hampering the progress of such transformations," said Sébastien Pavie, regional sales director, MEA, SafeNet.
"Any shift in infrastructure can be daunting for IT professionals, however with data now stored across a hybrid IT landscape—including on-premises, on mobile devices, and in the cloud—security teams need to move away from traditional approaches and adopt new encryption technologies that support today's dynamic data center and service provider environments."