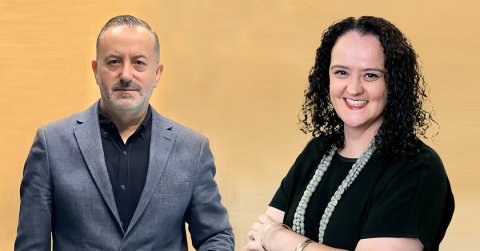 Global IT consultancy, Mint Group, and UAE's leading enterprise system integrator, MDS Computers (Part of MDS SI), today announced a strategic partnership aimed at extending the reach and enhancing the offerings of both companies.
The partnership will leverage the expertise and resources of both companies to deliver innovative solutions and services to customers in the Middle East and beyond. With a combined wealth of experience and a strong track record of delivering high-quality IT solutions, Mint Group and MDS Computers are well-positioned to help organisations transform their IT infrastructure and drive digital transformation.
Mint Group boasts expertise across all 3 Microsoft Clouds – Azure, Dynamics 365, and Microsoft 365. The company crafts solutions to help improve customer experience, increase agility, improve operational efficiency, and accelerate the digital transformation journey for businesses and government institutions globally.
"We are thrilled to partner with MDS Computers, a company with a reputation for delivering world-class IT solutions and services", said Yvonne Dias, Mint Group Chief Finance Officer. "This partnership will enable us to provide complimentary skillsets to those provided by MDS Computers, we are confident that together we can help organisations in the region to achieve their digital transformation goals".
"The partnership comes at a time when Mint is on an aggressive geo-expansion path. It allows us to bolster MDS Computers services while expanding into a new market".
It also enables Mint to launch its marquee asset, ProActive, into the Middle Eastern market. ProActive is Mint's latest innovation in helping clients scale their business faster with the Microsoft Cloud, with an initial core focus on business applications. This cloud-based analysis and design platform simplifies, standardises, and automates the enterprise business application process. It consists of two stages: ProActive Discover (for system evaluation and selection) and ProActive Transform (for design, implementation and enhancement).
By combining technology, decades of experience creating and supporting digital transformation, and carefully defined processes, Mint's ProActive de-risks and de-mystifies the business applications and cloud solutions journey.
"Mint Group is a respected and well-established IT consultancy with a strong presence in the global market", said Roger Kakhia, Executive Vice President of MDS Computers. "By partnering with Mint Group, we are able to extend our reach and enhance our overall solution portfolio, and we are excited about the opportunities this partnership will bring to both companies and our customers. MDS Computers has been in the UAE market for four decades and has an excellent reach and relationship with its customers. This will really help to reinforce these relationships by offering best-in-class solutions to the enterprise market", concludes Roger.
The companies will be working jointly on targeting new projects and initiatives across UAE.