The Chinese networking vendor Ruijie Networks has made its GITEX debut, showcasing its entire portfolio of products including switches, routers and WLAN access points.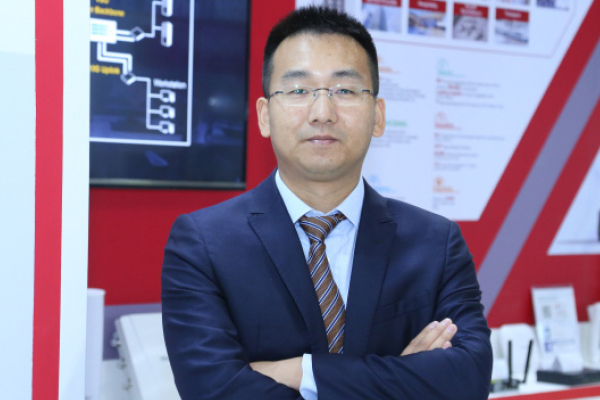 "Many people in the region have not heard of us but we are one of the top networking vendors in China with a huge market share in key verticals such as government, telecom, education, hospitality and finance. Last year, we ventured out beyond China and started exploring opportunities in international markets. We are in the process of setting up a local office in Dubai now to address the whole Middle East market,"  says Robin Lee, GM-EMEA of Ruijie Networks.
On display is Ruijie's flagship Newton RG-N18000-X cloud data centre switch series, which boasts of non-blocking architecture with support for 100G and SDN. Lee says this platform is suited for a wide range of deployment scenarios, and can act as the core for data centres as well as campus networks. Also being showcased is the company's 802.11ac Wave 2 standard-based WLAN access points with built-in MU-MIMO smart antenna, which provides ubiquitous wireless coverage indoors.
"We are looking for channel partners in the region, especially in the UAE and Saudi Arabia. We already have Kassem IT as our distributor for the Middle East. We have 5 R&D centres, 40 branches and more than 4000 partners around the world with presence in more than 30 countries now. We work very closely with partners and we are hoping to onboard them at GITEX this year," says Lee.