GISEC returns to the Dubai World Trade Centre in March. This year expect experts, vendors, innovations, and perhaps a bit of fun.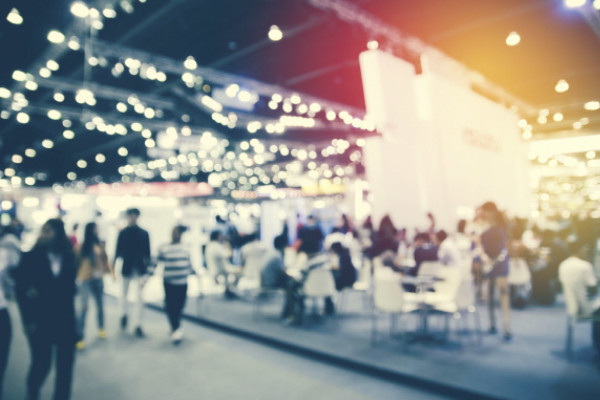 This year's regional security conference, GISEC, will be held from 29th to 31st March Dubai World Trade Centre. Aiming to provide "security innovation for a connected future," GISEC is the leading conference for IT security professionals throughout the GCC. The conference will feature keynotes, case studies and panel debates on the best practices to defend against the increasingly complex attacks faced by organisations in the region.
GISEC is the region's only dedicated, large scale IT security event, connecting international and regional companies with senior buyers from 10 core industries. This year's line-up of speakers will feature security experts from around the globe, including Nigel Gibbons, Microsoft Global Advisory Board Member, and Brigadier General Jim Jaeger, former Director of Intelligence for the US Air Force Atlantic Command, Member of the Road Island State Cyber Commission and Chief Cyber Strategist.
Vendor experts from DarkMatter, Microsoft, Cisco, BT and more will guide attendees though the latest in security solution offerings. Industry specific panel sessions will allow participants to engage with the region's top Chief Security Information Officers.
Education and awareness will be key for GISEC this year, with sessions such as the Malware masterclass bringing security experts up to date on the latest in cybersecurity defences. (ISC)2 will be hosting free educational sessions based on the (ISC)2 CBK for Certified Information System Security Professionals coursework.
GISEC is aiming to prove that information security does not have to be all doom and gloom. The second annual Hackathon, this year exclusively sponsored by Microsoft, will allow up-and-coming developers, designers and entrepreneurs to pitch, hack, build prototypes, play and compete. For the first year, GISEC will also play host to an elaborate game – a cyber Capture the Flag. This security competition invites enthusiasts to take part in various categories of challenges including reverse engineering, network security, cryptography, web security, network security, digital forensics and others.
This year, GISEC will be co-located with other technology shows IoT, GEMEC and the Big Data Show to create the first Future Technology Week at Dubai World Trade Centre. The Expo floor will be packed, as every year, with vendors and experts demonstrating new security solutions and related technology. In 2015, over 5800 trade visitors attended the exhibition and with over 90 percent of visitors planning to attend again in 2016, this year's GISEC may prove to be the biggest in history.