Sony Professional Solutions MEA has launched its latest cinema camera VENICE to filmmakers in the UAE.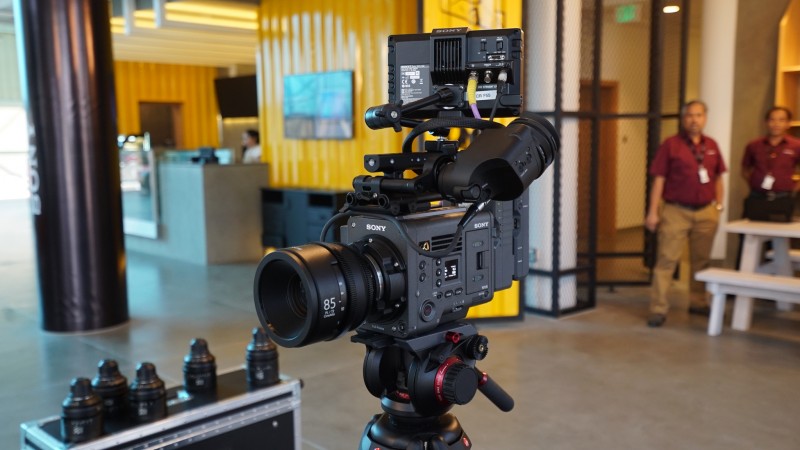 VENICE is the company's first full-frame digital motion picture camera system catering to filmmakers and production experts.
Positioned as the next generation of Sony's CineAlta, the camera is designed to meet the demanding expectations of the thriving film production scene in the UAE.
The VENICE camera system is said to expand filmmakers' creative freedom through a host of capabilities, creating opportunities to tell stories in "bold new and interesting ways."
Speaking at the launch event last week, Aydin Tolan, Head of Broadcast for Middle East, Sony Professional Solutions, said, "The new VENICE camera system is a result of our efforts to create a better camera, one that meets the needs of our users. Feedback from our customers was critical to the development of this unique and groundbreaking camera. The capabilities are incredible, giving filmmakers, cinematographers and everyone else involved in camerawork on a set – robustness, durability, portability, ease of use and an incredibly easy workflow process to significantly cut down production work. This is truly revolutionary."
Its large-format, newly developed 36x24mm full frame sensor, color management system and 4K capabilities allow for cinematic capture "matched by few other camera systems," claims Sony.
"VENICE is designed to be intuitive and part of a comprehensive integrated solution for the end users. The flexibility it allows is an exciting addition to the industry, and we are confident that the VENICE camera system will help the local film community grow and reach new heights in the region and globally. We are always keen to support the UAE's new crop of homegrown talent to enable them to tell the most creative stories possible," added Tolan.