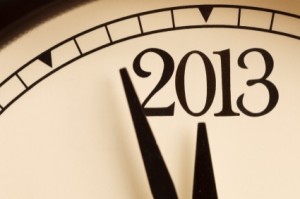 This week was a week for email milestones. Spam – that scourge of the Internet – turned 35 years old. And Microsoft pulled the plug on its hoary webmail service Hotmail.
The first spam message sent on what was to become the Internet – Arpanet – is attributed to Gary Thurek, who on May 3, 1978 sent a message to a mailing list of 393 people promoting a new computer model from the now defunct Digital Equipment Corporation.
The practice was immediately condemned by Arpanet users, but the mailing did sell a computer or two for DEC, which only encouraged spammers, who were willing tolerate a little revulsion in exchange for sales.
That profit motive remains strong today – and for good reason. According to a 2011 study by the University of California at San Diego, a spammer can make as much as $7,000 a day.
From the seed planted by Thurek, spam grew from an annoyance to 500 or so souls on a fledgling network to a headache for millions, sucking up a staggering amount of the bandwidth consumed by email – 70.1 percent according to the latest spam report from Kaspersky Lab.
While 70 percent sounds like a lot, spam traffic has actually been declining in recent times due to a combination of factors. Spam filters have gotten more sophisticated in blocking the junk, for example. Law enforcement agencies have gotten tougher on spammers and spam fighters have taken down some of the large networks spewing the digital detritus.
In another email milestone, Microsoft completed moving its webmail users to Outlook.com, allowing it to pull the plug on what's been an old standby for many webmailers for years – Hotmail.
Dick Craddock, group programme manager for Outlook.com, announced on Tuesday that the move of some 300 million Hotmail accounts to the new webmail service had been completed.
The magnitude of the process was incredible, maybe even unprecedented, he wrote in the Outlook Blog.
"[It] meant communicating with hundreds of millions of people, upgrading all their mailboxes – equaling more than 150 million gigabytes of data – and making sure that every person's mail, calendar, contacts, folders, and personal preferences were preserved in the upgrade," he wrote.
"Of course," he continued, "this had to be done with a live site experience that was handling billions of transactions a day."
Nevertheless, Microsoft accomplished the feat, with the help of its users, in six weeks.
With the move, Microsoft has officially retired the domain hotmail.com. Typing that domain onto the address line of a web browser will take you to the new kid on the block's login page, Outlook.com.