Redington Value has announced an agreement with Splunk, provider of the leading software platform for real-time Operational Intelligence, to become a distributor of the company's solutions. The VAD will distribute Splunk products through its extensive network of channel partners to enterprise and government customers throughout the Middle East, Turkey and Africa.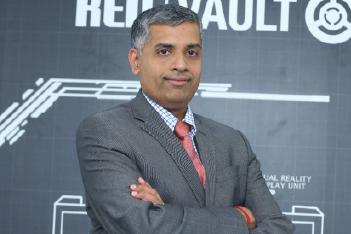 "Redington Value is excited to announce its distribution partnership with Splunk. The Splunk Platform delivers real-time Operational Intelligence, which is essential for businesses needing to make analytics-based decisions," said Ramkumar Balakrishnan, President, Redington Value.
"With data being generated everywhere, from the IT estate to the Internet of Things, it has become increasingly important to monitor, analyse and drive value from data. Our collaboration with Splunk represents a strategic addition to our existing portfolio and supports one of our key initiatives: enabling the channel to provide cutting-edge technology to the market," added Balakrishnan.
"Splunk is pleased to work with Redington Value, one of the leading distributors in the Middle East, Turkey and Africa," said Cheryln Chin, Vice President, Global Partners, Splunk. "Redington Value's regional experience, technical expertise and strong relationships across our ecosystem will help organisations leverage machine data for deeper IT and business insights."
Through the agreement, Splunk products such as Splunk Enterprise, Splunk Cloud, Splunk enterprise Security, Splunk IT Service Intelligence and Splunk Light will be available to Redington Value resellers.