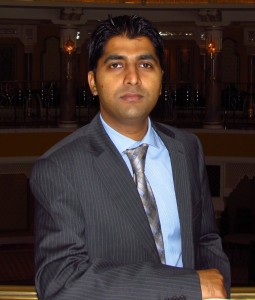 StorIT on Tuesday introduced the concept of pre-built data centre solution bundles, which the distributor claims, are ideal for resellers and systems integrators selling into small and medium businesses with limited IT infrastructure expertise.
The bundles are built on EMC's VSPEX Proven Infrastructure, in which StorIT can configure solutions using a range of technology from major players in enterprise applications, virtualisation hypervisors, servers, storage and networking, as per customers' requirements.
"To build a data centre, organisations can either acquire all the components of a data centre, such as servers, storage, networking and other applications, from different vendors and try to put it together themselves, or they can buy one complete tested and certified assembled solution of fixed configuration that is easy to deploy and simple to use," said Ranjith Kaippada, Product Sales Specialist, StorIT.
"Most SMEs and mid-range enterprises look for solutions that are not only cost-effective but also flexible and easily customisable.
Kaippada went on to describe the benefits of using EMC's VSPEX Proven Infrastructure to create the bundle. He said that using it to combine best-of-breed solutions would allow IT managers to make "huge" cost savings, compared to buying each component individually.
VSPEX's modular design is ideal for customers who want to specify their choice of server, network and virtualisation technologies with a pre-bundled framework.
"Another advantage is that they can avail of the vendors' individual warranty of up to three years for each component. These data centre solution bundles, when combined with the added professional services and support from StorIT will provide our reseller partners with a significant sales and marketing advantage," Kaippada added.
The data centre management bundles will be available through StorIT's channel network in the Middle East, a statement said.