NCR Corporation, an omni-channel solutions provider has announced that UAE Mashreq Bank, has added the NCR SelfServ 82 ATM, which is part of the NCR SelfServ 80 Series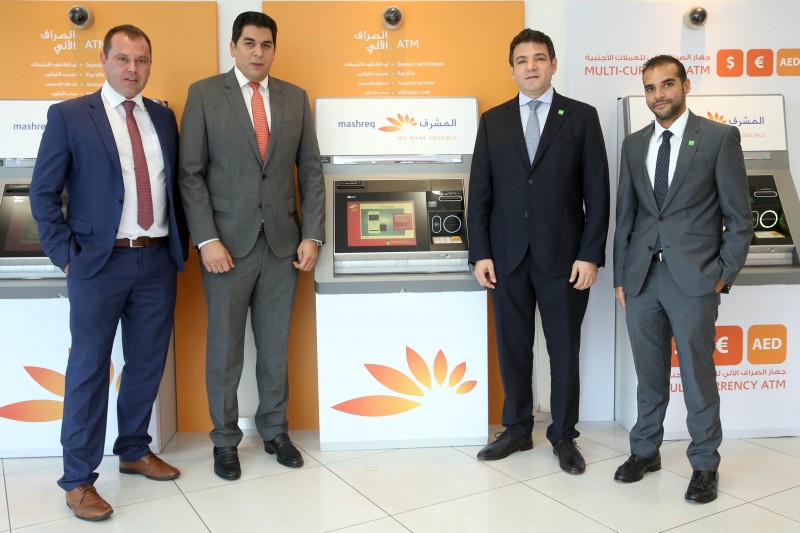 The solution helps financial institutions deliver an interactive and seamless experience to customers using the bank's ATM.
The first SelfServ 82 ATM was deployed at the Deira Branch, Head Office of Mashreq Bank in October.
According to NCR, designed for ease-of-use and delivering better consumer experience and capable of handling the highest possible transaction volumes the SelfServ 80 series delivers the omni-channel experience whilst ensuring reliable and secure access to cash for consumers.
"We are proud to have launched the SelfServ 82 in the UAE. Its innovative design includes first in class software and hardware allowing Mashreq to deliver the best omni-channel digital banking solutions completely redefining the banking experience in the region." said Aref Al Ramli, SVP and head of digital banking and innovation, UAE Mashreq Bank.
He added, "This mobile-ready ATM solution enables flexible dispense, deposit and recycling capability all via contactless interface allowing for faster transactions and most importantly a smarter alternative for our customers on the move."
Mashreq Bank is also first to deliver a modern branch banking experience to its customers powered by NCR Interactive Banker, a tablet based banking solution, that helps to re-purpose tellers at branch to get closer to customers through effective face-to-face interactions and improve efficiency by retaining personal touch together with the convenience of self-service.
"Banking today no longer means just 'going to the bank' and standing in line, it's about delivering seamless services wherever and whenever the customers choose and across platforms," said Jose Resendiz, VP and GM, NCR Financial Services. "Mashreq Bank has always been early adopters of latest innovations as they continue to focus on delivering the experiences today's tech-savvy customers expect. The addition of SelfServ 80 series will help them deliver next generation of online and mobile services to complement traditional person-to-person interactions, creating an 'always available' 24/7 banking environment."