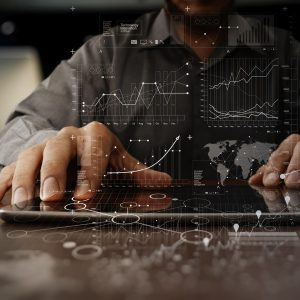 Contributing a large chunk to the Middle East economy, small and medium sized businesses (SMB) comprise the majority of regional organisations. Reseller ME examines trends and factors driving growth in this segment.
Technology vendors are increasingly creating solutions and building strategies specifically targeting small and medium-sized businesses (SMB).  With the advent of cloud and evolving consumption models, vendors are now capitalising on the extensive market potential and opportunities that exist in the SMB segment within all markets globally.
An IDC report has estimated SMB purchase of IT products and services to reach $668 billion in 2020 globally. The report said that SMBs would invest significantly in hardware, software and IT services over the next two years with these three categories representing more than 85 percent of the worldwide total.
"SMB spending on advanced technology continues to grow across all categories," said Raymond Boggs, program vice president, Small and Medium Business Markets, IDC. "Spending increases of $25 billion are expected in 2017 and 2018, with much of the growth coming from SMB investment in software and services solutions."
SMBs make up for the majority of the market in the Middle East region, contributing significantly to the economy.
Khalid Khan, director, Cloud and Midmarket Segment, Avaya International, says, "As part of the region's economic diversification strategy, we are seeing increasing support for the SMB sector, leading to considerable improvements in the 'ease-of-doing-business' ranking – especially in the Kingdom of Saudi Arabia and the UAE. The increasing trend towards digital transformation and the rise of so-called disruptive technologies is also allowing digitally smart SMBs to overcome traditional hurdles."
Dave Brooke, vice president, Client Solutions, Central and Eastern Europe and Middle East, Turkey, Africa, Dell EMC, says, "In this digital era, when advanced technologies make for more productive, effective and streamlined businesses, it seems obvious that SMBs, if not all, should adopt and embrace at least some degree of digitisation."
According to the findings of Dell EMC's Digital Business Study, only 4 percent of organisations in the GCC region have implemented digital transformation initiatives.
Brooke adds, "As the needs vary, it is difficult to pinpoint the exact state of the market, but the interest exists. SMBs appear to have a significant appetite for disruption to overcome their business challenges."
He believes the primary reasons behind the growth of the SMB sector includes increasing operational efficiencies to meet new demands, expanding capabilities and introducing new products and services through technology investments and serving new markets and customers.
Hemayun Bazaz, regional manager, Channel Sales, Middle East and Turkey, HPE Aruba, says other reasons why most organisations are focusing on the SMB segment are because the sales cycles are comparatively shorter and more predictable with limited financial constraints.
He says, "Customers in this segment also want to stay best in class in terms of connectivity, work force productivity and customer service. Partners keeping up to the technology and ensuring the technical teams are ready and equipped to deliver the right solution will ensure long-term growth here."
The prospects present in this segment extend to every kind of technology today. According to a recent research by Gartner, SMBs are driving growth in cloud-based security services.
Brooke said, "SMBs are modernising their infrastructure with flash-based, cloud-based and converged technologies, automating operations, creating virtual and software-defined servers, storage and networking to deliver the right services at the speed the business requires."
He added that as future-ready mobility strategies are based on people and data, SMBs are heavily investing in notebooks and desktops designed with the security, flexibility and easy manageability that allows for continued growth.
Epicor Software's senior director for international channels, Hesham El Komy, has seen an increased adoption of various open source solutions such as databases, operating systems and analytics tools within the SMB segment. Cloud technologies are also popular among SMB organisations.
"This is because they are increasingly looking to benefit from the lower initial investment in terms of both finances and manpower, and the high potential ROI, to grow as quickly and efficiently as possible," he says.
Komy explains that with majority of the market constituting SMB organisations, it gives the partners a critical mass of companies to target and acquire as customers through specialisation in specific industry verticals and technologies.
"Specialisation, if done correctly will give them great economies of scale, through focus and repeatability, and in return much higher profitability per transaction. It is an all-round enabler of growth," he adds.
SMBs are dependent on channel partners to guide them through the myriad of complex technologies that exist and help them choose the ones that are most suited to their needs.
Zacky Vaz, regional channel manager, Fortinet, says, "The opportunity for partners lies in being trusted advisors and not simply push products. It's demonstrating the value that each solution brings to the SMB customer, and what it means for them in the long term."
Vaz urges partners to remember that SMB customers usually have limited budgets and look to invest strategically in solutions that will deliver more for less.
"Besides, a lack of dedicated IT resources and security expertise, ease of management, competitive pricing, and after sales support are some of the key points that channel partner should keep in mind when approaching SMB customers," he adds. "Having the right sales and technical expertise will definitely help SMBs improve bottom line profitability. Also they need to focus on customer retention policy, upgrade IT infrastructure to support customer demands, and improve security of the business."
Agreeing with Vaz, Sakkeer Hussain, sales and marketing director, D-Link MEA, says that partners should first understand each SMB business requirements and develop domain expertise.
"This will lead to partners offering the right solutions that help these small businesses to thrive and increase productivity. Businesses are very conscious to price hence it is important to offer solutions that they can afford. Affordability is top of the list of any small business. Partners should identify their strengths as a good starting point to understand how to deploy products, solutions or services in the SMB sector," he says.
Kristian Kerr, head of channel, Alliances and Commercial, EMEA, Juniper Networks believes when targeting SMBs, the channel strategy is just as important as the offering that's being sold.
"Pre-packaged and bundled offerings with simple management is what SMBs are looking to consume, supported by subscription and 'pay as you grow' financing models," he says. "Partners must act as trusted advisors to their customers, since small businesses seek capabilities that stretch beyond product knowledge and support services."
While the opportunities in the SMB segment are varied and many, partners might also have some challenges to completely optimise them.
Vaz says it is not an easy task for channel partners to be that trusted advisor, however focused planning will help. He says, "Partners need to reduce cost of sales by selecting fewer vendors, provide better support services, enjoy competitive pricing by building brand loyalty to secure larger share of an SMB's IT budget."
HPE Aruba's Bazaz believes partners also face challenges of cash flows and receivables that impact working capital.
He says, "This calls for most effective financial planning and management and organisations that are able to do so will eventually succeed."
Besides these challenges, declining oil prices also impact the success of channel partners. Hussain adds, "That has naturally put further pressure on margins hence the need for vendors and distributors to step in and help partners to navigate these challenges and emerge much stronger when the market improves."
He also explains that it is difficult for partners to find cost-effective ways to drive sales when they do not have substantial marketing and sales budgets. Vendors need to offer customised marketing solutions and offer training and incentives to help partners become successful in this segment.
"As the SMB sector is so fragmented, it presents challenges for those partners who adopt a generalist approach. Hence, providing tailored offerings to the varying needs of their customers has become a mandatory strategy for partners to follow," he adds.
Credit poses another pressing channel issue, which has concerned both distributors and resellers in how they conduct business with each other. With prolonged sales cycles in some countries across the region, some smaller players are being impacted with cash flows as they are limited with what projects they can tender for.
Challenges exist in every vertical but experts believe through appropriate and focused planning partners can overcome and address them to emerge as profitable players. Partners need to embrace the opportunities present in the SMB segment and devise innovative strategies to appeal to the SMB customer.