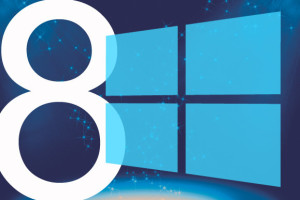 Microsoft's Windows 8 is now a more popular operating system than the reviled Windows Vista, eliminating a source of embarrassment as Microsoft's latest OS slowly continues to gather steam.
According to Net Applications' NetMarketshare tracker, Windows 8 captured 5.10 percent of all desktop systems the firm tracks for the month of June. Vista's market share now stands at 4.62 percent. Of course, both will need a few months (or years) before they pass Windows XP and Windows 7, both of which dipped about half a percentage point's worth of share to finish the month with 44.37 percent and 37.17 percent, respectively.
There was good news for Microsoft on the browser front as well: Net Applications also reported that Internet Explorer 10 surged 4.26 percentage points to finish with 13.52 percent of the desktop market.
That marked the first time that IE10, which shipped with Windows 8 (but is also available for Windows 7), passed Internet Explorer 9.0, which fell 3.68 points to 11.71 percent of the desktop market.
Both numbers continue to verify the momentum for Windows 8, which has struggled to lift its head above both third-party operating systems, as well as its own rivals in the Microsoft nest.
Windows 8 passed Mac OS X 10.8 in February. If Windows 8 continues to increase its share at its current pace of about 0.5 percentage points per month – and if Windows XP continues to decline at about the same rate – Microsoft would need roughly 32 months, or until about February 2016, for Windows 8 to pass Windows XP.
Analytics firm StatCounter also put Windows 8 above Windows Vista in its worldwide measurements of browser data. StatCounter said that Windows 8 captured 6.44 percent of all PCs, versus 5.94 percent at the beginning of June. StatCounter said, however, that the versions of Mac OS X combined, at 8.52 percent, were still higher than Windows 8.
StatCounter also reported that Windows 8 passed Vista in June, when Vista share stood at 5.4 percent.
Browser standings
While the divisions between operating systems were relatively clear-cut, evaluating where the various browsers stand requires a bit more slicing and dicing of the data.
Overall, Net Applications puts IE in a commanding lead, with 56.15 percent of the market, versus 55.98 percent in May – thanks to Microsoft bundling IE with PCs, of course. Net Applications puts Firefox at 19.15 percent, down from 20.63 percent, and Chrome at 17.17 percent, down from 15.74 percent.
Combine all Chrome versions, however, as StatCounter does, and the total share for Chrome climbs to 42.19 percent, down from a high of 42.68 percent a month ago. StatCounter puts all versions of Firefox 5.0 and higher at a combined share of 19.14 percent.
The bottom line? Chrome, IE, and Firefox all remain viable browser platforms, with continued improvements to each.
Case in point: At its recent Build 2013 conference, Microsoft announced Internet Explorer 11, which ships with the preview of Windows 8.1.
Although executives took pains to show how the new operating system is optimised for touch interfaces, it also boasts new under-the-hood improvements: up to 100 tabs, improved rendering performance, plus tabs and favorites that can be shared with other Microsoft platforms like Windows Phone. Microsoft also recently added bug bounties to ensure that IE remains secure.
Microsoft exited Build 2013 with momentum that it hasn't had in some time. The latest information suggests that consumers agree.