Veronica Martin caught up with Haifa Ketiti, Senior System Engineer at Proofpoint to discuss GITEX 2022 and the company's plans for the region.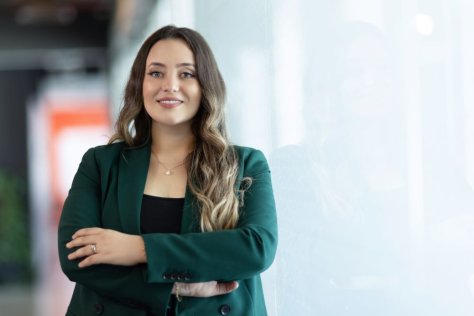 Can you tell our readers about some of the evolving cyber security risks and the challenges for organizations in the Middle East?
The threat landscape is rapidly evolving in the Middle East and we are seeing threats targeting people more and more, especially as we are working today from everywhere. Business email compromise is at the top of the list as it's the most damaging financial threat, and also ransomware attacks and data breaches. As companies have facilitated the access to data from literally anywhere, the need for securing the data has become extremely important.
What role do you think cyber security plays in our digital era?
Cyber security is going to remain crucial for years because with the digital transformation we have started seeing with the metaverse, artificial intelligence and new technologies, there will be even more and more data and organizations need to secure that data. That's why cybersecurity is very important for every organization. We have done a study where 32% of Emiratis CISOS believe that they will suffer more attacks in the next 12 months, so that means cybersecurity needs to be a priority in the Middle East.
What do you think has been the shifting partner in the security landscape in the Middle East?
The new way we are working today has also shifted the techniques that attackers are using, as previously they used to target organizations looking up vulnerabilities about their infrastructure. But it's not the case anymore, especially with the fact that people access data from anywhere now. This means infrastructure is going to disappear, networks are not there anymore, so attackers will continue to target people, using social engineering attacks and stealing information and data.
Can you tell our readers some of the products and solutions you are showcasing at GITEX?
We are focusing on protecting people, defending the data they have access to and raising their security awareness. During GITEX we are showcasing our unified platform, how we can help protecting people from threats, via email, cloud, social media, the web, and helping organizations adapt their security controls to the threat landscape. We also help them protect their data because at the end of the day, data doesn't lose itself.
What do you think it makes you different from your competitors?
Our main differentiator is our people-centric approach. We, at Proofpoint, take a people-centric approach to everything we do. We focus on protecting people and the data that people create and access.