CNME Editor Mark Forker spoke to Sanjeev Verma, Executive Director – AGC Networks and President & CEO at Black Box Corporation, to learn more about the solutions Extreme Networks have developed to meet the evolving demands of customers – and what the benefits and capabilities are of their ExtremeCloud IQ offering.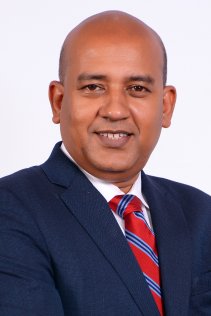 The needs of the end customers have evolved at a highly accelerated rate in the current unprecedented times. What solutions from Extreme Networks have you been suggesting to your customers to address their needs for solutions that not only offer quality experience but also business resilience?
The COVID-19 Pandemic has impacted individuals and organisations at a truly unprecedented scaled. As a key partner for Extreme Networks, we have been helping our customers by are offering a range of technology and services to ease the connectivity challenges that our customers have been experiencing. Some of the key solutions we have been offering to our customers include:
Remote Networking Solutions– For organisations that need to quickly and securely provision, deliver, and manage connectivity across distributed locations so employees can access the network from anywhere, portable branch solution from Extreme Networks provides a curated solution for rapid deployment of branch office networks. It consists of a powerful SD-WAN router with integrated USB for 3G/4G WAN connectivity and Extreme Wireless access points – all managed by Extreme Cloud IQ – so IT can quickly provision networks in any number of deployment option without any pre-staging.
Healthcare Triage Tent Network– Cloud-managed Wi-Fi 6 mesh network solution from Extreme Networks can help prevent healthcare facilities from getting overrun with voice, video, and data demands. The system operates as a secure, encrypted extension to the existing hospital infrastructure that maintains HIPAA compliance. It can scale to support multiple pop-up clinics, testing facilities, or quarantine sites.
What according to you are key differentiators that have set Extreme Networks apart from other vendors in the market?
Extreme Networks is focused on delivering simple, secure, and intelligent offerings that cover the access (edge), the campus core (aggregation), and the data centre. All of these solutions are supported by Extreme management software and industry-leading support and services. Extreme Networks offers these technologically advanced and reliable solutions that can be managed through a unified management console at a reasonable price.
Extreme Networks recently engaged with ESG to conduct a detailed Economic Value Validation which provided some very interesting insights: Solution costs from Extreme Networks are about 10% lower other vendors' offerings.
With unparalleled operational efficiency, some Extreme deployments have as few as two administrators managing up to 80 sites. 94% of support calls are resolved by the same network specialist who answered the call. Furthermore, the report highlighted that an investment in Extreme Networks can benefit a business over a 3-year period by lowering CapEx by 26%, support and maintenance by 33% and OpEx by 35%.
There has been a lot of buzz in the industry regarding ExtremeCloudIQ, Can you highlight some of the key benefits offered by ExtremeCloud IQ?
As businesses across the globe adapt to new ways of working, there is a need for greater network management, agility, control, and data insights. This is why Cloud-driven networking is becoming more and more relevant.
With cloud-driven networking, IT administrators can save time and effort on an increasing number of everyday tasks. It makes it possible to quickly and securely manage all the network operations effortlessly, from wired or wireless access points and switches to users, applications, and devices.
ExtremeCloud IQ is an industry-leading and visionary approach to cloud-driven networking, built on a 4th generation cloud platform.
With ExtremeCloud IQ, the customers' networks can be monitored, managed and continually optimised via a single cloud-based interface. ExtremeCloud IQ offers an unprecedented blend of power, flexibility and security to help the customer grow, create and outperform their market, while maximising mobility and achieving more with your IT budget.