Toshiba Gulf FZE announced the DT02-V Series of Surveillance HDDs, its new series created for digital video recorder (DVR) and network video recorder (NVR) platforms. 
The new series utilizes the latest magnetic recording technologies to achieve high areal density, helping to improve reliability compared to the prior MD04ABA-V Series. With up to 6TB capacity, the new DT02-V Series supports a maximum of 32 high-resolution camera streams and is suitable for use in leading surveillance DVR and NVR platforms with as many as eight drive bays.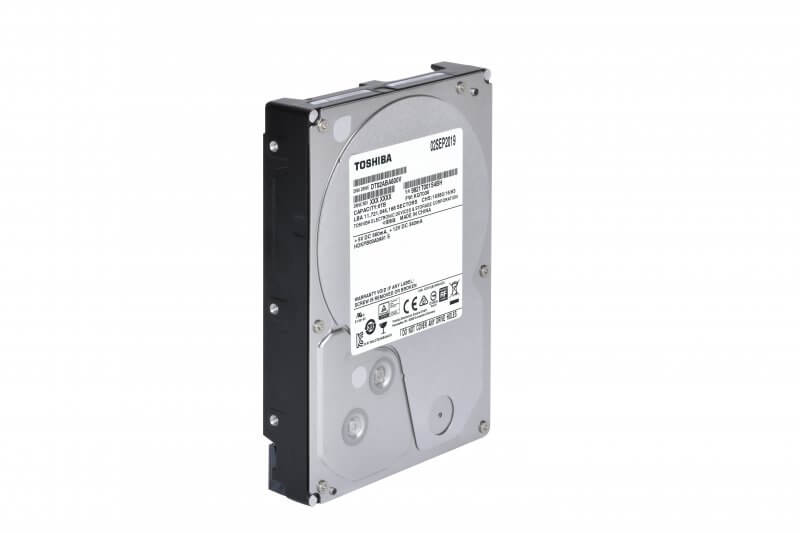 "Our latest surveillance HDD family, the DT02-V Series, delivers up to 6TB of storage capacity, and is designed for use with leading surveillance DVR and NVR platforms," says Santosh Varghese, Vice president, Toshiba Gulf FZE.
"It also provides a variety of capacity options while improving reliability for high resolution surveillance video streams," he added
The DT02-V Series is designed for robust 24/7 operation at HDD temperatures as high as 40ᵒC for 600,000 load/unload cycles, at rated workload of 180TB a year. Other features include a SATA 6Gbit/s interface with a 128MiB cache to help minimizing frame drops, and a robust mechanical platform designed to achieve a 1 million-hour MTTF.
The DT02-V Series 4TB samples are available from today, 6TB samples will be planned from Jan 2020, and a 2TB sample is expected to be available in March 2020.