Vikas R Panchal, General Manager at MENA, Tally Solutions reveals the top tech trends and how businesses should prepare for 2023.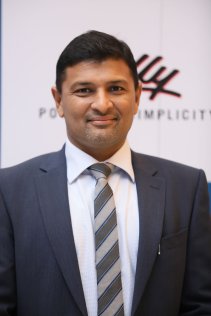 Tell us the top trend/tech innovation that will disrupt your industry.
Digitisation is taking the front seat and organisations are turning to business management software to stay ahead of competition, remain compliant and meet customer expectations. In 2023, integrated business management software that can handle vast amounts of data and can be tailor-fit to an organization's unique needs will take centre stage. Tools which are not just easy to install and use but can be accessed from anywhere in the world offering absolute data security and privacy will be of interests for corporates as well as small and medium businesses. In addition, business management software that are driven with artificial intelligence (AI) capabilities and offer automation, real time analytics, convenience, and speed, all in one package will shine a spotlight in the new year.
How should businesses prepare themselves in 2023?
2023 is going to be an impactful year with the launch of the corporate tax in the UAE. On this note, we'd recommend that businesses adapt to the changing landscape which focuses on digital solutions to drive their operations as well as remain compliant. Adopting the right tools and technology solutions will help them be prepared to accept the new regulations seamlessly. In addition, Tally Solutions is also all geared to assist the businesses in the UAE with our advanced solutions as they step into the new year.