Reseller ME May 2019
Gulf Software Distribution on empowering channel partners to take charge of customers' digital success
Architects of continuity
Pierre Havenga from Vertiv Middle East and Africa, says, through its dedicated regional distributor Mindware, partners can offer turnkey solutions to their customers.
Building future-ready partnerships
The second edition of the Margin Builder Forum gathered the channel community to devise solutions that will help partner firms to thrive in the future.
A decade of excellence
Reseller Middle East and TahawulTech.com marked the 10th edition of Partner Excellence Awards in a gala ceremony at Jumeirah Emirates Towers.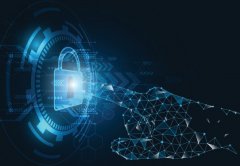 0
2089
Abhijit Mahadik, Raqmiyat Abhijit Mahadik, director, Cybersecurity and Infrastructure, Raqmiyat, gives an outline of the biggest insights gained from its recently …