CNME May 2019
Sophia's maker David Hanson aims to recreate our compassion, logic and physiology
SAS Analytics Summit 2019
The SAS Analytics Summit 2019 brought together speakers from Emirates NBD, the Abu Dhabi Department of Health and OSN to spotlight the impact of AI and analytics.
GBM DX Executive Summit
GBM hosted its DX Executive Summit at the St Regis hotel in Abu Dhabi, where experts discussed the ways that organisations can transform and disrupt themselves.
Smooth mover
Quest's general manager and sales director for EMEA Emerging Markets, Amer Chebaro, discusses how the firm is positioned to ease challenges associated with moving to cloud.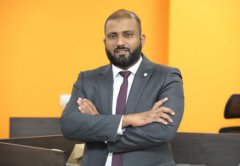 0
2002
Pivot3's manager, solutions architect Ahmed Waqas Abid explains how the firm is equipped to provide infrastructure and cloud solutions to power the smart city of the future.