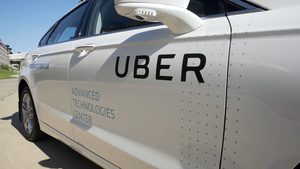 Uber Technologies has filed paperwork for an initial public offering, according to three people with knowledge of the matter, reported Reuters. This move will take a step closer to a key milestone for one of the most closely watched and controversial companies in Silicon Valley, it said.
The ride-hailing company filed the confidential paperwork on Thursday, one of the sources said, in lock-step with its smaller U.S. rival, Lyft Inc, which also announced on Thursday it had filed for an IPO, according to Reuters.
The simultaneous filings extend the protracted battle between Uber and Lyft, which as fierce rivals have often rolled out identical services and matched each other's prices. Uber is eager to beat Lyft to Wall Street, according to sources familiar with the matter, a sign of the company's entrenched competitiveness.
Its filing sets the stage for one of the biggest technology listings ever. Uber's valuation in its most recent private financing was $76 billion, and it could be worth $120 billion in an IPO. Its listing next year would be the largest in what is expected to be a string of public debuts by highly valued Silicon Valley companies, including apartment-renting company Airbnb Inc and workplace messaging firm Slack. Ongoing market volatility, however, could alter companies' plans.
The IPO will be a test of public market investor tolerance for Uber's legal and workplace controversies, which embroiled the company for most of last year, and on Chief Executive Dara Khosrowshahi's progress in turning around the company.