Abu Dhabi Global Market (ADGM) Registration Authority has established an Office of Data Protection to carry out the administration of ADGM's data protection regime, according to WAM.
The Office of Data Protection aims to foster a secure and trusted environment for both companies and individuals, in line with ADGM's strategy to be a leading international financial centre that provides the most reliable services that are benchmarked against internationally recognised standards.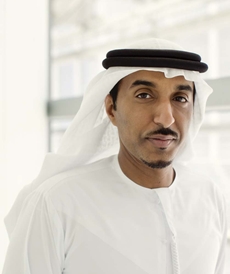 ADGM's data protection regime, which is based on current international standards, applies to all companies operating in the free zone that collect and process personal data. It creates a balance between the individual's privacy rights and the needs of organisations to utilise data for the purpose of conducting their business, including the sharing of personal data with third parties.
The Office of Data Protection, as the Data Protection Regulator for the ADGM, is responsible for providing guidance on data protection, administering the register of Data Controllers, monitoring and enforcing compliance, as well as assisting individuals with enquiries and/or complaints.
Coinciding with the establishment of the Office of Data Protection, the ADGM Registration Authority announced the release of a data protection microsite, which includes a package of updated and new information, guidance and tools on data protection that will assist both ADGM companies and individuals.
"Having strong data protection credentials is critical for an IFC, and plays an important role in developing recognition and the trust of companies, their clients, international counterparts and stakeholders, as well as contributing to ADGM's mandate to operate transparent and innovative platform that is aligned to international best practice," said Dhaher bin Dhaher Al Mheiri , CEO of Registration Authority of ADGM. "These initiatives demonstrate ADGM's commitment to data protection and follow the Registration Authority being granted Observer Status by the International Conference of Data Protection and Privacy Commissioners (ICDPPC) in August. It also positions ADGM to consider significant upcoming changes in the European Union under the General Data Protection Regulation, taking effect in 2018."