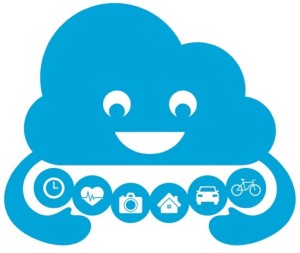 If the hardest part of the "Internet of Things" is getting to the Things, Cisco Systems claims to be offering a lifeline. 
To equip its routers properly, Cisco plans to combine Linux with its IOS (Internetworking Operating System) to create a distributed computing infrastructure for what the company calls "fog computing." It plans ultimately to build computing capability into Cisco IoT routers, switches and IP (Internet Protocol) video cameras.
There can be huge amounts of data coming out of these devices. For example, a jet engine may produce 10TB of data about its performance and condition in just 30 minutes, according to Cisco. It's often a waste of time and bandwidth to ship all the data from IoT devices into a cloud and then transmit the cloud's responses back out to the edge, said Guido Jouret, vice president and general manager of Cisco's Internet of Things Business Unit. Instead, some of the cloud's work should take place in the routers themselves, specifically industrial-strength Cisco routers built to work in the field, he said.
"This is all about location," Jouret said. Using local instead of cloud computing has implications for performance, security and new ways of taking advantage of IoT, he said.
Cisco announced the architecture, called IOx, at the utility-industry trade show Distributech in San Antonio, Texas. IOx will start to come out for Cisco's hardened IoT routers in the first half of this year.
To start with, the new architecture will make it easier for users to connect specialised, industry-specific systems at the edge of the network with Cisco routers, Jouret said. Different industries use many different types of connections for IoT devices, such as serial, Bluetooth, ZigBee, and Z-Wave. In the past, it's been up to Cisco to modify its routers to work with whatever interface an industry may need, Jouret said. Adding Linux to its routers changes that equation.
"Now, instead of taking many months for Cisco to do the work of integrating this interface into our router, you can do it yourself," Jouret said.
In addition, users will be able to port their current Linux applications to run on the Cisco infrastructure. They will also be able to create new sensing and control functions by writing applications using Cisco's IOx SDK (software development kit), he said.
On top of reducing the data burden on networks, the distributed computing infrastructure will help IoT devices operate when network connections are lost and keep enterprises from having to transport sensitive data beyond the site where it's produced, according to Cisco.
Distributing the handling of IoT data should speed up an enterprise's data analysis and decision-making, according to analyst Steve Hilton of IoT consulting firm Machnation. The security implications are important, too, he said.
"This is particularly useful in situations where sensor data cannot be transported across country boundaries for legal or regulatory reasons – a very common issue in cloud IT deployments," Machnation's Hilton said in a blog post on Wednesday.
Originally published on IDG News Service (San Francisco Bureau). Reprinted with permission from IDG.net. Story copyright 2018 International Data Group. All rights reserved.