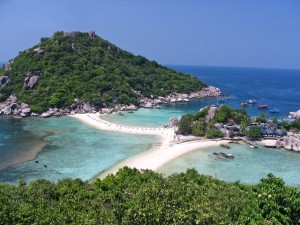 D-Link on Thursday reported back from Phuket, Thailand, where it sent its Middle East and Africa for an annual distributor meet from January 18 to 21.
More than 50 D-Link distributors from across the region stayed at the Crowne Plaza Panwa Phuket Beach Resort for three days, D-Link said.
In addition to providing the ultimate holiday, D-Link also organised a full-day conference on January 19. The day included speeches from D-Link's keynote speakers, who shared regional developments, trends and the outlook for 2013, including the latest products and technologies.
Guests were also invited to the annual Distributor Awarding Ceremony, at which D-Link thanked its distributors for their work and efforts throughout 2012.
The following day, D-Link employees and distributors were taken to Phi Phi Island, where they enjoyed lunch on the beach, followed by waterside activities.
"We tailored our gathering in Thailand to be a very special and memorable event for all distributors in the Middle Eastern and African region, in order for each of us to have the opportunity to spend some quality time together," said Sakkeer Hussain K., Sales and Marketing Manager, D-Link Middle East and Africa.
"Apart from creating a platform to meet with our customers one by one, we most importantly wanted to show our distributors our recognition and gratitude for their hard efforts and perseverance throughout the last year."