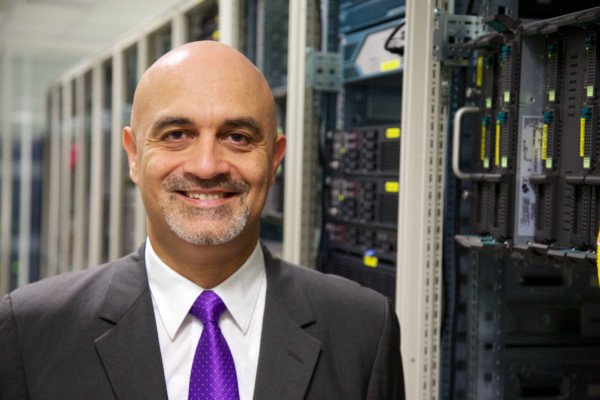 eHosting DataFort (eHDF) has announced that they have further enhanced their Public Cloud portal to include advanced features and customisable packages, and improve the overall cloud experience of their customers.
According to the company, its Public Cloud platform consists of an easy-to-use, fully automated self-service online provisioning portal, which provides scalability options for customers' dynamic IT infrastructure needs. The offering includes an online store that allows users to customise and purchase Public Cloud servers based on their requirements in less than 15 minutes. The new portal offers a user-friendly control panel, enabling users to control their virtual machines and other related configurations. Furthermore, the portal allows users to set firewall rules, load balancing, thresholds, auto-scale, notifications and schedule automatic snapshots and so on.
The platform is highly flexible and comes with the convenience of choosing payment plans based on various types of configurations. This includes monthly, half yearly as well as annual plans with the additional advantage of the introductory reduced rates. Besides, the technological advancements support a wide range of the latest available operating system (OS) templates and deploys servers much quicker.
The eHDF public cloud enables small and medium businesses to buy locally-hosted cloud infrastructure services which are ideal for hosting websites and other web-based business applications. The payment plans for the cloud packages start at AED 116 per month and users can easily scale the virtual machines with the option to increase memory, CPU, storage etc.
Yasser Zeineldin, CEO, eHosting DataFort, said, "Public Cloud has gained worldwide momentum and we have seen an increased uptake of Infrastructure-as-a-Service (IaaS). By helping firms shift their capital expenses into operational, pay-as-you-go costs, Public Cloud offers reliable and elastic IT infrastructure and superior utilization of hardware and software resources.
With increased use of cloud services, it is important for organizations to focus on security of their critical applications and data. eHDF is the first company in the Middle East to achieve Cloud Security Alliance's Security, Trust & Assurance Registry (CSA STAR) with a Gold rating. This reiterates the company's focus and dedication to provide secure cloud services that are best-in-class.
eHDF's Public Cloud services are delivered from its secure data centres located in Dubai thereby assuring customers of enhanced data security and better latency. The service also include 24 x 7 chat and email based support.