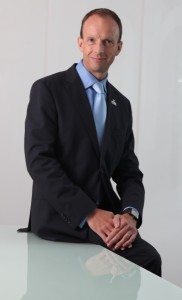 At its annual Ellucian Live Middle East conference, Ellucian hosted more than 500 decision makers and policy influencers from across the region. The three-day higher education conference, which concludes today at Jumeirah Beach Hotel in Dubai, attracted participants from Asia, Europe and the USA
The conference further brought to light the fact that institutions are recognising that the innovative use of technology can help them address the unique challenges of the region and contribute more to the region's workforce and economic development.
Expo 2020 is another development that brings with it increased opportunities. The K12 students of today could be working at Expo 2020. To realize this vision, there will be a need for the development of pathways between schools, universities and exhibitors that will challenge today's technical possibilities, says the company.
"Because of our deep experience, we understand and are equipped to leverage technology innovation to benefit educational institutions. We bring the strengths and dynamism of one industry, and use it to empower another," said Mathew Boice, Vice President, Middle East, Ellucian.
John F. Speer III, President and Chief Executive Officer, Ellucian, spoke at the conference about important trends in technology that can be leveraged for regional higher education, including leveraging the mobile frameworks and cloud infrastructures to improve student experiences and deliver high quality services to faculty and students.
"Smart devices are a way of life in the region. Connecting with the student community within their preferred mobile channels of communication is an absolute necessity in order to engage with them," said Mathew Boice. "Pushing out information through one-way traditional web services does not meet the expectations of today's students."
He added, "Cloud is another important capability. It can support collaboration for major research projects, and enable neighbouring Arab universities to share high quality resources to benefit students."
Advances in cloud capabilities and software make it possible for institutions to choose which solutions they wish to run from campus, and when to use private or public cloud services to complement their campus strategies. Ellucian solutions that can be deployed in the cloud include core administrative systems and analytics, student engagement and retention, business intelligence, portal, and partner and SaaS solutions.
The conference's event sponsors, including industry experts and Ellucian partners, were also on hand, providing their perspectives on higher and vocational education. Sponsors included IBM, ITS, Naseej, eXplorance, Evisions, Blackboard, SciQuest, Scientia, Touchnet, Adirondack Solutions, ConnectEDU, Advanced Secure Technologies and IMS.
"Education is vital for balanced development of nations. It provides opportunities, removes prejudices, supports sustainable progress and growth, and helps create a thriving society. We are honoured to host some of the most influential education decision makers at Ellucian Live 2013," concluded Mathew Boice.