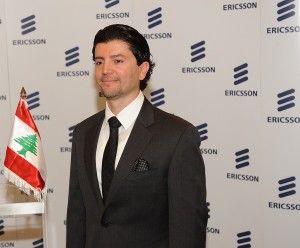 Ericsson on Monday said that it will set up a new service delivery facility in Beirut, Lebanon, where a local team will support its global Business Support Systems (BSS) network.
In a statement, Ericsson said that over two billion users are served by its charging and billing solutions, and more than 600 operators use its support systems. In particular, the firm has seen growing demand in the Middle East for the Ericsson Charging and Billing in One solution, leading it to create the new service delivery centre.
However, Ericsson emphasised the fact that the centre will be staffed by senior local representatives, and that these teams will serve global markets. Around 350 employees will make up the service centre, Ericsson said.
"Establishing a new site in Lebanon is a clear testament to how combining the young talent with the right technology leads to successful results," said Tarek Saadi, President, North Middle East, Ericsson.
"We are very excited to be able to share the knowledge and expertise of our team in Lebanon with teams across the globe in order to support them with business growth."
Ericsson has been present in Lebanon since the 1950s, and says it has always worked to support the country's ICT development.