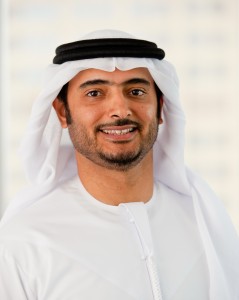 UAE-based telco Du announced on Monday that it had appointed Hatem Bamatraf as its executive vice president for enterprise, as the firm looks to strengthen its enterprise offerings.
Bamatraf previously held the position of executive vice president for network development and operations – a post he filled in 2007.
Osman Sultan, CEO, Du, said that the telco was looking for strong leaders to take it through its next phase of growth. "Hatem is one such leader, who we are confident will take our enterprise business division to the next level in a replication of his success with building our network capabilities," he said.
Bamatraf has almost 20 years of experience behind him, and Du credits him with being instrumental to its success. Some of his decisions influenced the firm's high-grade network, and earned it a number of awards.
"Given Hatem's extensive experience and the number of achievements he has accomplished during his tenure with us, he is extremely well placed to succeed in his new position," said Farid Faraidooni, CCO, Du.