A United Airlines flight from San Francisco to Honolulu took an unexpected turn for the worst on Tuesday, after the casing around one of the engines ripped apart.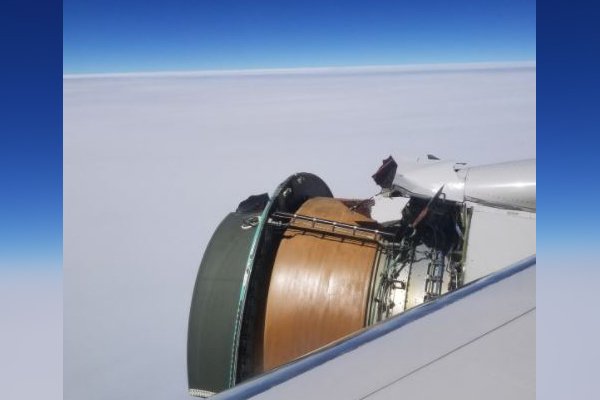 According to a Reuters report, more than 370 people on board including crew members landed without incident at Honolulu International Airport, United Airlines Inc spokesman Charles Hobart said.
"Scariest flight of my life," Maria Falaschi wrote on Twitter. She posted photos on the social media website of the aircraft's engine with its covering, also known as the cowling, missing.
Hobart said he could not immediately say whether or not the engine on the Boeing 777 continued to function after the cowling came off.
Following the flight's safe landing, others expressed elements of humour on the social media site. Erik Haddad, who posted a photo of the engine with the aircraft's safety guide in shot, said "I don't see anything about this in the manual."
that looks bad, plane and simple ✈ #ua1175 pic.twitter.com/EKXUxDBw9q

— Erik Haddad (@erikhaddad) February 13, 2018

The pilots of United flight 1175 declared an emergency due to a vibration in the right engine before the plane landed safely, Federal Aviation Administration (FAA) spokesman Ian Gregor said in an email to Reuters. The FAA will investigate the incident.