VR platform HTC Vive is expanding its sales distribution through the launch of its first dedicated e-commerce store and online ecosystem exclusively for consumers in the UAE and KSA.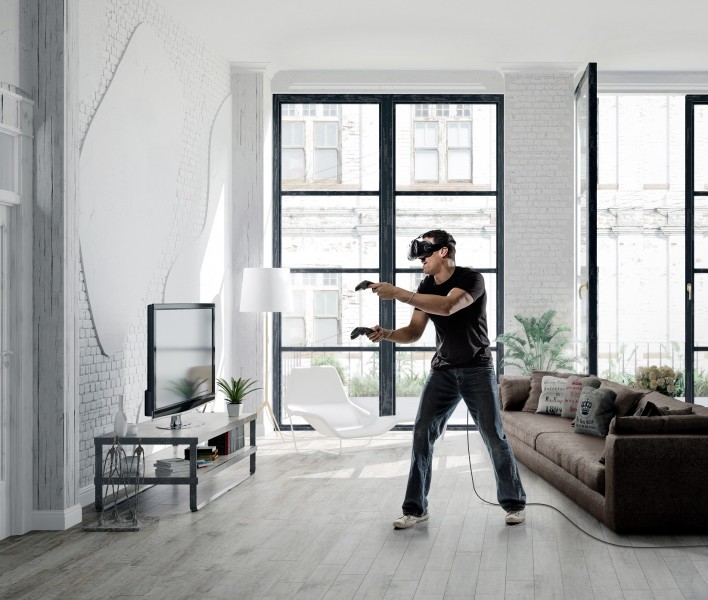 Vive orders in these countries will come with free shipping, with plans to roll out this offer to other markets in the near future. The platform is now available in both Arabic and English language options.
The HTC Vive headset is the only "room scale" VR experience, out of a single box, that allows users to physically walk around for an immersive full-body experience.
In addition to hosting an e-store where the HTC Vive system can be purchased, the new online ecosystem will provide visitors with exclusive information and benefits on the Vive platform. The site is also home to Viveport – a unique VR app store that operates in more than 45 countries where people can discover over 250 titles of the latest and greatest in virtual reality games and applications. Within the e-commerce store, consumers will also be able to purchase all the latest accessories like the Vive Deluxe Audio Strap and Vive Tracker which complement the HTC Vive proposition.
"We are seeing the region tap into the enormous potential of virtual reality. It is an exciting time, and we're thrilled to offer the HTC Vive to a broader consumer base within the UAE and KSA," said Nikitas Glykas, president of HTC Middle East and Africa.
For a limited-time offer, new Vive purchases through the e-commerce store will come with a complimentary one-month subscription to Viveport, the ultimate app store for VR experiences. This includes access to top-rated VR design experiences like Google Tilt Brush. Buyers will also get a free redemption code for Fallout 4 VR, the post-apocalyptic adventure game. Moreover, until January 1st 2018, customers will enjoy up to 40 percent discount on Viveport subscriptions.
According to market intelligence firm IDC, the Middle East and Africa market for VR technologies is anticipated to jump from a moderate value of $181.59 million in 2016 to $6 billion by 2020. Globally, the sale of dedicated AR and VR headsets collectively are expected to grow at a very strong pace, from just under 10 million units in 2016 to just shy of 100 million units in 2021, with a five-year CAGR of 57.7 percent.