Bitcoin futures got a muted reception after their debut on CME Group late on Sunday, with volumes in the tens of millions of dollars in the first 12 hours of trading, as warnings about the risks of bitcoin sounded ever louder, according to a Reuters report.
The launch of futures by the world's biggest derivatives exchange operator, and by its rival Chicago-based exchange Cboe Global Markets a week earlier, had been hailed by many as the moment that bitcoin reached the investment mainstream.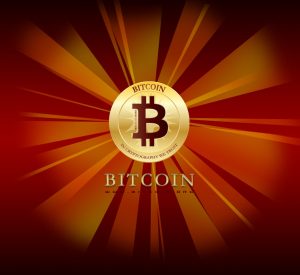 That view has helped send bitcoin soaring even higher than before in recent weeks: it is on track for its best monthly performance in more than four years, having almost doubled in price since the start of December, when it was trading at less than $10,000.
But trading volumes in the CME and Cboe futures have so far been modest, says Reuters.
A total of 751 contracts – each of them for five bitcoins – had been traded on CME's January futures contract as of 1417 GMT, at $18,970 per contract, just over 13 hours after their introduction, making a total notional value of around $70 million.
On its contract's debut on Dec. 10, the Cboe traded nearly 4,000 contracts – with a contract size of one bitcoin – during the full session. By the same time on Monday, 2,712 of Cboe's January bitcoin future contracts had been traded, making a total of just over $50 million notionally.
That compares with notional daily trading volumes of up to $4 billion on BitMEX, a Hong-Kong-based trading platform specialising in bitcoin futures that offers investors up to 100 times leverage on their positions, and which has an initial margin requirement of just 1 percent.
The CME and Cboe futures' requirements make them unattractive to many cryptocurrency traders. They can only be traded when the exchanges are open, they require initial margins of 35 to 45 percent, and deposits must be made in dollars rather than bitcoins.
"As a trader … the problem you have with these futures exchanges is there's T+2 (settlement), weekends they are closed, bank holidays they're closed," said Alistair Milne, founder and manager of the Altana Digital Currency Fund."We're all laughing at it because you have to send slow fiat to a futures exchange to post collateral on an asset that may move on a Sunday and margin-call you. It's slightly ludicrous."
The CME bitcoin front-month futures contract opened higher at $20,650 but dropped 6 percent within the first half hour of trading.
The contract was last at $18,960, some way off the $19,500 reference price set by the exchange for the January contract.
The reference price, from which price limits are set, is $19,600 for the February contract, $19,700 for March and $19,900 for June, according to CME.
The week-old bitcoin futures contract at the Cboe was last trading at $18,750.
The "spot" price of bitcoin – the price at which is it currently changing hands – climbed to a record high of $19,666 on the Bitstamp exchange on Sunday, before the CME began trading its futures. It was trading around $1,000 below that on Monday at $18,500, down almost 3 percent on the day.
The launch of cash-settled bitcoin futures on regulated exchanges considered a major step in the digital currency's path toward legitimacy, which should encourage the entry of big institutional investors, some say.
"This is a brand-new asset class and I think perhaps a lot of investors want to sit back and see how this plays out before dipping their toes in this market," said Spencer Bogart, a partner at Blockchain Capital LLC, an investment firm that specializes in the space.
Some investors believe the CME bitcoin futures could attract more institutional demand because the final settlement price is culled from four exchanges: Bitstamp, itBit, Kraken and GDAX.