Ninety-five percent of UAE patients are willing to share their health metrics, collected from wearables, with clinicians, according to a recent report.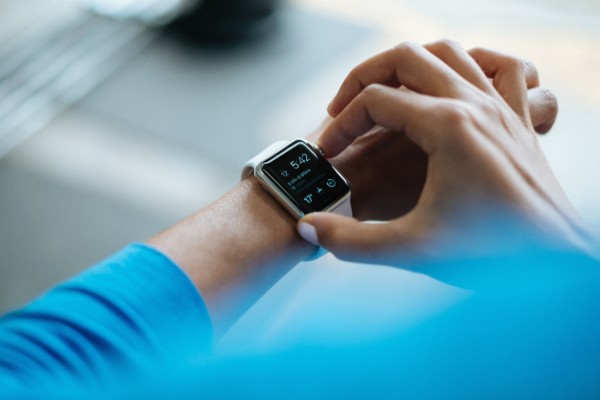 Zebra Technologies' latest Future of Healthcare: 2022 Hospital Vision Study, revealed the impact of mobile technology use in acute care hospitals.
The study highlighted the transformational power clinical mobility is expected to have on global health services within the next five years.
According to the report, 72 percent of surveyed decision-makers say that mobile devices are improving the quality of patient care, giving clinicians actionable intelligence at the bedside with the effect of increasing time with patients and reducing errors.
The study also looked at how patients perceive the rise of clinical mobility with nearly eight-in-ten survey respondents feeling positive about mobile tools being used to improve their care. It revealed that patients are aware of the benefits of clinical mobility and becoming more active participants in the delivery of their healthcare with 77 percent expressed positivity about clinician usage of mobile technologies to improve the quality of their care.
Wayne Miller, Healthcare Director EMEA, Zebra Technologies, "Clinical mobility is a highly transformative, powerful trend which is having a significant impact on improving the quality of patient care around the world. The sheer number of nurses and IT managers that replied to our survey to say how much mobility has improved their work speaks to a clear trend of better mobile solutions adoption in healthcare. The fact that patients themselves are encouraged and enthusiastic about mobility shows it has a growing association with receiving the best standard of treatment.  At Zebra, we believe clinical mobility is essential for the healthcare industry becoming more efficient and effective while enabling healthcare professionals the best means to help people."
Other key findings of the study also noted that by 2022, 91 percent of nurses are expected to access electronic health records (EHRs), medical and drug databases (92 percent), and lab diagnostic results (88 percent) using a mobile device, reducing time that must be spent away from patients.
It also indicated that in four years, 98 percent of surveyed IT decision-makers expect predictive analytics and early notification for life- threatening conditions, such as sepsis and hospital-acquired infection, will be sent to clinicians' mobile devices.