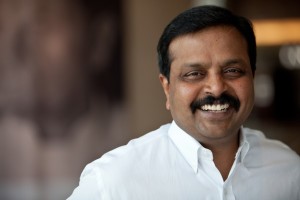 Red Hat has announced the availability of the release of Red Hat Storage Server 3, its software-defined storage solution for scale-out file storage.
Based on open source GlusterFS 3.6 file system and Red Hat Enterprise Linux 6, Storage Server 3 can support petabytes of data and offer granular control of storage environments.
It supports for up to 60 drives per server – up from Red Hat's previous offering of 36 – and 128 servers per cluster, up from 64, providing a usable capacity of up to 19 petabytes per cluster.
Industry standard frameworks including Nagios and SNMP are also used for monitoring of the storage cluster, and it features volume snapshots for point-in-time copy of data.
"Red Hat is committed to providing enterprise customers with a comprehensive open, software-defined storage portfolio spanning physical, virtual and cloud environments," Ranga Rangachari, Vice President and General Manager, Storage and Big Data, Red Hat. "With this latest release, Red Hat is leading the charge on open, software-defined storage to help build agile enterprises that can rapidly gain competitive advantage by leveraging the tangible value hidden inside unstructured data."
Emerging Big Data analytics environments with support for a Hadoop File System Plug-In enable running Apache Hadoop workloads on the storage server, as well as integration with Apache Ambari for management and monitoring of Hadoop and underlying storage.
Storage Server 3 has ecosystem support from partners including Cisco and HP together with integration partners including International Integrated Solutions Ltd., and Function1.