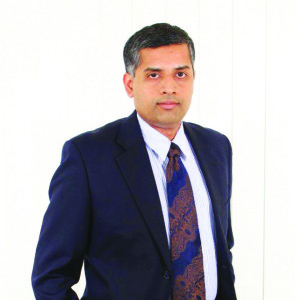 Industrial manufacturer Eaton has signed an agreement with Redington Gulf that will see the distributor become the newest authorised Eaton distributor for critical power solutions under Eaton's Power Quality Systems and Solutions division.
Redington Gulf, a major supporter of global IT and telecommunications brands in the Middle East, will work together with Eaton to provide end-users with value-added solutions across a variety of IT, infrastructure and commercial projects, an announcement said.
Commenting on the agreement, Ramkumar B., Senior Vice-President of Redington Gulf, said, "Eaton is the perfect vendor-partner for an organisation like ours. We always seek to partner with like-minded companies whose end-goal is to better serve our customers through employing a solutions-based, value-added approach.
"I'm certain that with Eaton's high-quality products, coupled with the company's technical expertise, this venture between their company and ours will be an on-going success".
Meanwhile, Rahul Sikka, Sales Director GCC- Eaton said, "Redington is a distributor with not only a tremendous reach across the Middle East market but also a robust and responsive reseller base. Eaton is extremely pleased to be working with Redington as we believe this mutually-beneficial partnership with a reputable and trusted company will help us to increase our visibility and brand recognition in the region, making it easier for our customers to benefit from Eaton solutions and Partner programmes."