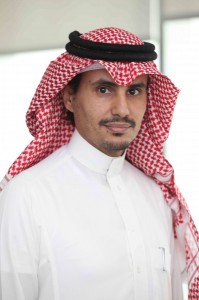 In an effort to boost Saudi Arabia's IT industry, SAP announced on Tuesday that it has recruited Fast Lane Computer Consultancy to help it up-skill workforces in the Kingdom.
A particular focus will be drawn to certification training in company offerings such as enterprise resource planning, SAP said, adding that more partners across the Middle East will be announced in the coming months.
SAP has ambitious expansion plans across the Middle East, and has vowed to certify 2,000 new consultants over the next four years. Even as things stand, the firm trained 2,700 individuals across the MENA region in 2012.
"We are delighted to welcome Fast Lane Computer Consultancy on board to add considerable value to our education offering," said Ahmed Al-Faifi, Managing Director, SAP Saudi Arabia.
"SAP certifications are globally recognised demonstrations of excellence, and a clear competitive advantage. We take enormous pride from the fact that all of our trainees will walk away with dramatically enhanced career credentials and, crucially, find themselves equipped with key skills that can positively benefit the region's burgeoning IT industry."
Al-Faifi added that it was crucial for SAP to align itself with the industry's most capable partners if it was to develop in Saudi Arabia. He said that the new training partners will support market demand, adding to the momentum of SAP's four-year additional spend plan across the region.
"Highlights of this plan include recruiting more than 500 additional employees, opening several new offices, as well as expanding the company's partner ecosystem. Additionally, significant increases will be made in the availability of comprehensive, innovative and localised service offerings," said Al-Faifi.
The SAP Education entity is one of the world's largest IT training organisations, with more than 400 classroom-based courses and more than 100 e-based courses. SAP claims that its education policies set it apart from the competition.
"We stand out because we develop comprehensive training plans, manage talent, and enable end users – with both live and online courses – using market-leading learning software," said Jaco Van Zyl, Education Director, SAP MENA. "Our core motivation is to help businesses run better, to empower employees and to inspire industry-wide innovation."