Global tech firm SAP has recently highlighted that public, private, and academic partnerships are making high-demand digital skills accessible to Saudi youth and helping the Kingdom fill the 30,000 IT jobs gap, which will contribute to achieving Saudi Vision 2030 talent development goals.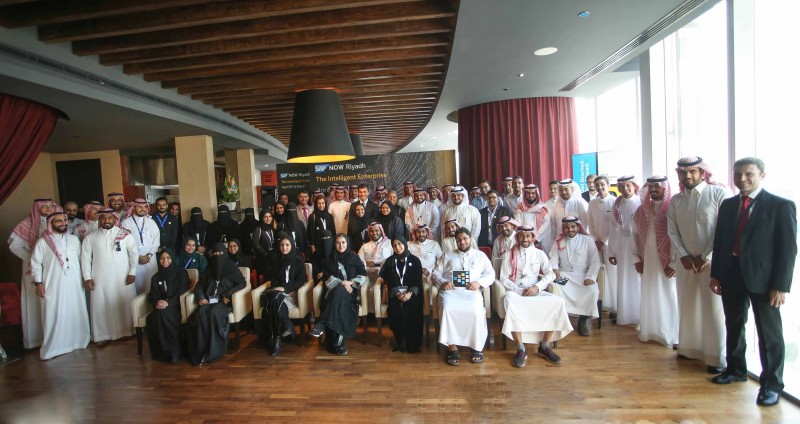 "Ground breaking innovative technologies like Artificial Intelligence, Machine Learning, the Internet of Things, Blockchain and Cloud are coming together to transform the Saudi workplace of the future," said Steve Tzikakis, President South Europe, Middle East and Africa at SAP. "Public, private, and academic sectors are strategically joining forces to integrate digital skills from education, through graduation to the workplace with a view to enabling the Kingdom achieve its immense potential and transform the economy, society as well as the environment. SAP is very proud to play a leading role in building and fostering these partnerships through the SAP Training and Development Institute."
Aligned with SAP's four-year $76 million (SAR 285 million) Saudi investment plan, the SAP Training and Development Institute has trained over 750 Saudi nationals, with 98 percent career placement post training. SAP's Young Professional Program is a two to three month-long training for unemployed Saudi talent to become SAP Certified Associate Consultants.  Since 2012, the institute has generated an in-country value of $53 million (SAR 199 million) in terms skills and knowledge development in the Kingdom.
"The technology world is growing very fast, and SAP tools nowadays are becoming the main requirements for some well-known companies in Saudi Arabia," said Yazeed Alkarzai, an analyst in governance and release planning for Global ERP at SABIC who graduated from the Young Professional Program in July 2017.
Additional programmes offered by the SAP Training and Development Institute include the Dual Study Program that integrates SAP technology training and certification into the university curriculum, the Startup Focus Program that supports ideas based on Big Data, predictive, or real-time analytics solutions, and Winnovate which enables breakthrough business innovation with Design Thinking and further innovation methodologies.
Furthermore, SAP enables 35 educational institutions in Saudi Arabia through its University Alliances Program and works with companies, partners and universities to connect and innovate with purpose through SAP Next-Gen.