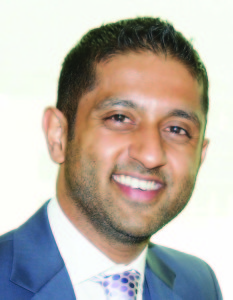 StarLink has entered in a new agreement with Dell Software expanding distribution of Dell SonicWall across the Middle East region. The company's channel partners in the UAE, Saudi Arabia, Qatar, Oman, Kuwait, Bahrain, Turkey, Egypt, Jordan and Lebanon can now provide their customers with Dell Software's leading connected security solution. This includes SonicWALL's Next-Generation Firewall and VPN appliances with application intelligence, control and visualization and value-added security subscriptions such as anti-virus, intrusion prevention and anti-spyware for wired and wireless networks of all sizes. 
"This extended distribution coverage with Dell Software is very exciting for us, as it enables StarLink to work closely with our channel partners across the region to grow our Dell Software business with SonicWall security products. As a part of our Year of the Channel initiative, we will be welcoming our strategic partners into StarLink's Choice Programme, as well as Dell's PartnerDirect programme, in order to reward the most committed partners with the tools and resources to drive profitability and growth," said Avinash Advani, Director, Business Strategy, StarLink.
"We are very pleased to have extended our existing partnership with StarLink. We look forward to building on their existing success across the Middle East region. With StarLink's unique true VAD business model and their reputation as a Trusted Security Advisor, we expect to significantly increase Dell SonicWall market share while simultaneously growing both our run-rate and enterprise business," said Dominique Honnay, Director EMEA Emerging Markets, Dell Software.