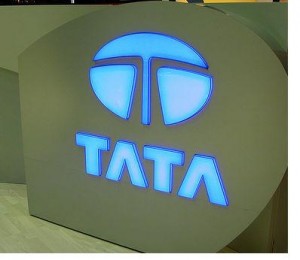 India's largest outsourcer, Tata Consultancy Services, yesterday posted revenue of US$2.6 billion for the quarter ending March 31, up 18 percent from the same quarter last year, and said the market for its services continues to be strong. Net profit, at $585 million, was up by 10.6 percent.
TCS' performance was good in a tough market, said Sudin Apte, principal analyst and CEO of Offshore Insights, a research and advisory firm in Pune. The growth in the market for Indian outsourcers is very slow, as customers are still very nervous about economic conditions, he added.
Revenue growth in rupee terms was however higher at 30.5 percent, while net profit grew 23 percent, because of other factors including the depreciation of the rupee against the dollar during the year.
TCS plans to hire about 50,000 staff this fiscal year in anticipation of continued growth, and will increase hiring in the U.S. The company added 11,832 staff in the quarter taking the total to 238,583 as of March 31.
The company saw growth in the quarter and in its fiscal year ended March 31 across all industries, except for flat growth in the banking, financial services, and insurance industries in the quarter, N. Chandrasekaran, CEO of the company, said during a press conference that was also webcast.
Growth in Europe also declined in the quarter after solid growth in the previous quarters, but is expected to pick up in the next quarter, he added.
The company plans a wage hike of 6 percent to 10 percent for its Indian employees and between 3 percent to 4 percent for employees in developed markets, and 6 percent to 8 percent in emerging markets.
Revenue for the fiscal year was $10 billion, up by 24 percent, while net profit of $2.2 billion was up 15 percent.
TCS' optimism about the market was in sharp contrast to that of Infosys, India's second largest outsourcer, which earlier this month said that the outsourcing market continued to be uncertain.
Programs with clients did not ramp up as expected in the quarter, and some existing projects got terminated prematurely, as customers reviewed IT funding as they coped with a fast-changing business environment, said Ashok Vemuri, Infosys' head of Americas and global head of manufacturing and engineering services.
Infosys fell short of guidance and reported revenue of $1.77 billion for the quarter, up 10.5 percent from the same quarter last year. Net profit was $463 million, up by about 15 percent.
Infosys announced that it expected its revenue growth in the current fiscal year would be between 8 percent and 10 percent, lower than the 11 percent to 14 percent growth forecast by trade body National Association for Software and Services Companies for the entire industry. TCS does not provide guidance for the quarters and year ahead, as a matter of policy.