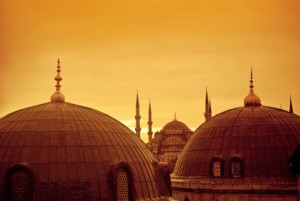 TTNET, Turkey's largest internet service provider, is automating several business processes across multiple departments using EMC Documentum xCP, an integrated platform for building dynamic business solutions and an action engine for Big Data. This was announced today by EMC representatives at the company's annual Information Intelligence Group's global user conference.
"EMC is pleased to deliver solutions to meet TTNET's extensive requirements for new levels of automation and productivity. We see companies deploying Documentum xCP in a few key areas, then rapidly expand the footprint to reap additional value. It's a strategy that has proven successful," said Rohit Ghai, VP and GM, Content and Case Management Group, EMC Information Intelligence Group
According to TTNET, with more than 6 million subscribers, it provides high technology broadband services to customers in 81 provinces across Turkey.
Working with EMC's Information Intelligence Group's Services organisation, the company took an enterprise-wide approach to managing its information, initially deploying a unified platform for creating, editing, versioning, indexing, retrieving and searching content, representatives of the company said.
The company deployed a solution based on EMC Captiva, an intelligent information capture application, for correspondence management with customers and external parties, it was reported.
According to EMC, the next phase of the implementation enabled TTNET to automate five internal business processes with Documentum xCP, improving decision making, raising customer service levels and increasing productivity across internal departments including, legal, human resources, contracts management, sales, accounting and purchasing.
"EMC Documentum is an ideal platform for solutions that automate key business processes, as demonstrated by TTNET. Our Services organisation worked closely with the TTNET team to meet its aggressive timelines. We believe our approach sets them up for long-term success," added  John O'Melia, VP of Worldwide Services, EMC Information Intelligence Group.
TTNET's EMC solution combines enterprise content management (ECM), business process management (BPM), and intelligent capture; the solution also enabled the company's SAP users to access content stored in the Documentum repository.
"In short order, we found immediate value in deploying EMC's solutions across our enterprise, and continue to identify processes to automate. EMC Documentum xCP is a powerful solution for helping us to transform our business. EMC's Services organisation partnered with our team from the business analysis phase, solution design, development, go-live, training and support to deliver the variety of projects on time," said Olgay Tas, IT director, TTNET.