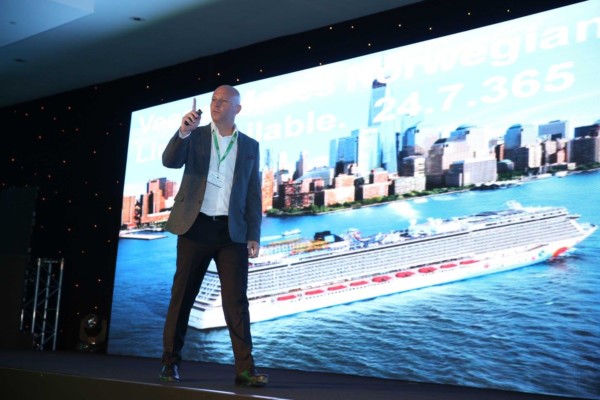 During the recently held VeeamOn Forum that took place at the Jumeirah Beach Hotel, industry experts discussed how digital transformation is impacting businesses in the Middle East and the growing importance of availability for the 'Always-on' business.
We are moving into an era where organisations have to embrace digital transformation," said Megha Kumar, Senior Research Manager, Software, IDC. "Technologies such as cloud, Big Data, virtual reality and the Internet of Things are driving the proliferation of the digital economy in various industry verticals. What we can see today is that companies are beginning to leverage these technologies not only to boost their operations but also to sustain their workforce and keep a competitive edge against their competition."
Kumar also underlined the growing number of bottlenecks CIOs and other IT leaders are facing as they further dive into the digital era. "The top three challenges prevailing in the industry are namely ICT budgets, governance and maintaining security. There is an increasing pressure for IT leaders to ensure that their systems and data are securely available anytime and anywhere."
As businesses adapt more virtualised and mobile environments, availability is an aspect that businesses around the world are paying much attention to. According to a research conducted by Veeam Software, 84 percent of senior ITDMs in the Middle East admitted to suffering from "availability gap." 96 percent of them report their organisation has increased their requirements to minimise downtime and 94 percent has reported their increasing need for guaranteed access to data.
Gregg Petersen, Regional Director Middle East & SAARC, Veeam Software, said, "The Middle East is a strategically important region for us. We will continue to help enterprises in this region get the right tools in place to the visibility that they need. Veeam is here to grow and together with our esteemed partner ecosystem to innovate and enhance our solutions and offerings."
Speaking from a customers' point of view, Ronald Dsa, IT Manager, OSN, shared their experiences as a Veeam customer. "We broadcast more than 150 channels in our operations across the MENA region. In addition, we also have a call centre set up to be able to assist our customers 24/7. Any downtime in our systems will significantly impact our operations and can cause us heavy losses. Our operations need to run 24/7 without interruption. We have virtualised our IT infrastructure we as we realised that having backup or recovery strategy can help us avert any major issues."
Having discovered that the software they have in place is not efficient enough in supporting their demanding operational needs, Dsa has decided to integrate Veeam solutions into their systems. "After doing the proof-of-concept with Veeam, we found that their solutions are something that can bring us the scalability that we need. The deployment process was very easy and our team found that the interface is very user-friendly. As a Veeam customer for five years we are very happy with our relationship with them, their team is very proactive when dealing with their customers."