Samsung Galaxy A7 is now available for pre-order from 1-10 October online on Shop.Samsung.com/ae.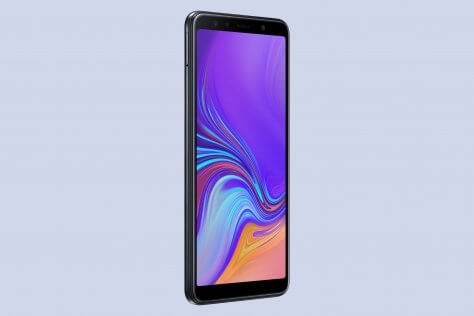 According to the company, customers who pre-order the device will be among the first to enjoy A7's powerful rear triple camera, sleek design and must-have everyday features, designed to suit all lifestyles. In addition to that, they will receive an External Battery Pack [10,000mAh] free.
"We are thrilled today to offer consumers a power packed new member of the Galaxy family. Galaxy A7 will enable better functionality and experience, building on the unprecedented popularity of the Galaxy A series," said Tarek Sabbagh, Head of IT & Mobile (IM) Division at Samsung Gulf Electronics.
"Our aim is to deliver meaningful innovation and enhance convenience for our customers, and Galaxy A7 is a true testimony to that. The launch of Galaxy A7 has added to our pioneering product ecosystem of smartphones oriented to digital customers' lifestyles," he added.
Featuring a premium 6-inch Super AMOLED display, the Galaxy A7 lets you experience and share the world as you see it. Adding on, Samsung's signature Infinity Display makes the most of uninterrupted, immersive viewing.
The Galaxy A7 also supports Dolby Atmos  immersive sound technology, which brings entertainment to life through moving audio that flows all around you. Snap bright, clear selfies any time of day and never worry about searching for the ideal lighting again, with the Galaxy A7's 24MP front camera and adjustable LED flash in addition to Pro Lighting Mode which mimics professional studio lighting. Add a personal touch and express yourself with AR emoji, and flattering filters.
When it comes to style, the Galaxy A7 boasts a premium glass design, a side fingerprint sensor for greater convenience and smooth seamless curves, it's both practical and comfortable in your hand. Available in four stylish colors to suit your personal style – blue, black and gold – expressing yourself with the Galaxy A7 has never been easier. Designed to make life more convenient, the Galaxy A7 comes with Samsung Health.
The Samsung Galaxy A7 will be available for pre-order on Shop.Samsung.com at AED 1,399.