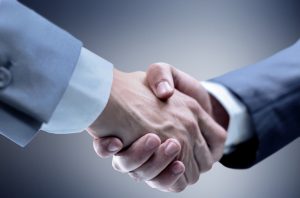 Next-gen SIEM vendor, Exabeam, has chosen Exclusive Networks to accelerate its market impact in the Middle East enterprise sector. The move supports Exabeam's 100 percent channel model, which is focused on recruiting specialist partners, market-maker VARs and global SIs to exceed ambitious revenue targets.
The firm's solutions deliver on the original promise of SIEM – complete visibility into modern threats with automated response capabilities. According to the firm, Exabeam Security Intelligence Platform provides organisations with unlimited data collection at a predictable price, machine learning-driven user behaviour analytics, and automated incident response, all delivered via one easy-to-interpret user interface.
"We have been admiring Exabeam's growth which has far exceeded the annual growth rate of the SIEM market and are excited to join them on their journey," said Oliver Downs, alliance manager, Exclusive Networks Middle East. "Its platform makes a compelling and fast sales proposition with an out of the box value, whether as a standalone solution or complimentary to existing SIEM deployments. Their security intelligence technology provides the missing link for operations teams, threat hunters and incident responders."
As the latest addition to Exclusive Networks' security portfolio, the vendor joins an illustrious line-up of innovative cybersecurity vendors benefiting from a concentrated campaign of technical and product management support, focused lead-generating marketing activity and accelerated engagement with target partners, said the company.
It added that underlining its integration within the CARM framework, this includes educating the channel about the unique opportunities surrounding UEBA and the Exabeam platform, and accrediting resellers to the Exabeam partner programme.
"Exclusive Networks is well respected and we're excited to be building out our channel with them as a true extension of our team," said Brett Candon, EMEA channel director, Exabeam. "They understand Exabeam's position in the market and the opportunities that lie ahead for our partners. They have the right pedigree to help Exabeam fully execute on its growth plan. The VCs of Exabeam – involved in the likes of Palo Alto, FireEye and Imperva – have witnessed this previously and we look forward to a longstanding, successful relationship."