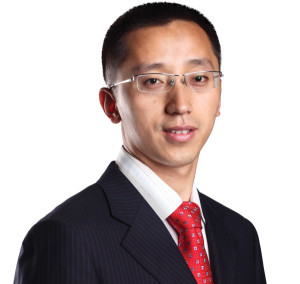 The Middle East is renowned for producing impressive results in relatively short time frames, but TP-Link believes that longevity and a commitment to an innovative roadmap are in demand in the region. Is TP the missing link for the Middle East?
What do we already know about TP-Link? The Chinese company has grappled 37.3 percent market share since 1996 in wireless LAN products, it has shown an annual average growth rate of 45.5 percent year-on-year, it holds a 110 million units sales volume, it does business with around 395 distributors worldwide, 164 of which reside in the Middle East, and is racing towards 15,000 employees.
But what we didn't realise was that TP-Link, though number one in WLAN products globally, according to IDC, is on an aggressive mission to ambush the Middle East market.
Jason Xu, Vice President, Asia Pacific, Middle East and Africa, during a visit to the region claimed that TP-Link is ready to pounce on the Middle East market, following Cisco's exit from the consumer arena with the sale of Linksys to Belkin at the start of the year, and the apparent lack of balance between brand, image and quality of D-Link.
"They don't know how to balance image, brand and margins," Xu said. "We spend as much time on quality as we do on design. These are fantastic products, and that's the customers speaking, not us."
TP-Link claims to be putting 8 percent of revenues into R&D, and firmly believes that its investment into its own manufacturing factory, which boasts 326,000 square meters of floor space, is the ideal setting for it to produce a portfolio of products which can stand the test of time, design wise, as well as offer market leading quality.
Mud sticks
But one main issue it faces here, according to its VP, is that many people associate Chinese companies with poor quality products, something which can brandish the reputation of a decent Chinese business.
"People look at our brand and assume, because it's from China, that it's low quality, therefore the emphasis for us to increase our brand awareness is very important," he said.
"We do believe that quality is number one, D-Link doesn't provide as good quality. People trust your brand because they know it can provide such quality. If they have one bad experience then they will never trust you again."
Know your target market
TP-Link openly admits that its awareness of the Middle East market, as well as the Middle East market's awareness of itself, has been fairly limited up until this point. Building the brand remains number one priority.
"We were like a blind man at the start, we didn't know the market, so we set some people down here, brought in some local people, and now our hub is in Dubai," said Xu.
"We are actively trying to increase our partner and distribution eco-system. There are hundreds of resellers here, so it's very difficult for us to get around to meet them all face-to-face, and so we want to build a partner base that can then extend our portfolio to that market."
The problem with the Middle East market, Xu believes, is that many companies cannot sustain themselves here, leaving the resellers in a very uncomfortable position. TP-Link claims its mission to provide long-term roadmaps in order to avoid plunging its resellers into difficult territories.
"If someone buys a product from a reseller, and then the company dies, and there is an issue with the product six months down the line, the reseller is going to be in some trouble. Because once the customer has an issue with a product which isn't being stocked anymore, the reseller has to deal with the consequences,
"We can provide top quality products, on top of a sustainable roadmap for support and confidence," he concluded.