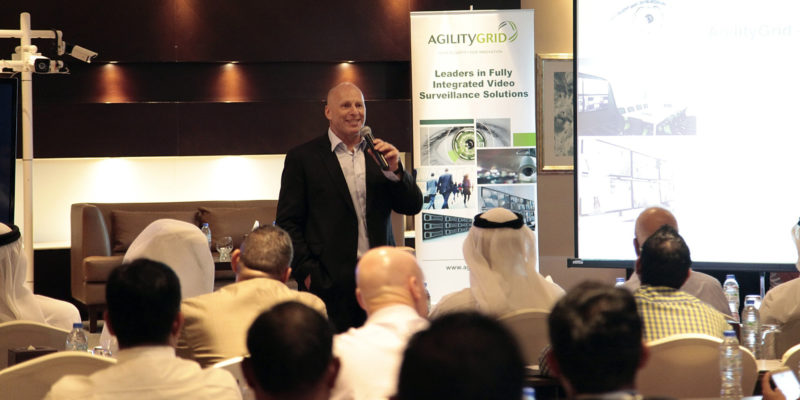 AgilityGrid has announced the success of its SMART Surveillance Forum 2016, which was held at the Media Rotana Hotel, Dubai on 24th October.
The event, according to the company, brought together its key partners from around the world.  CTO's and Security Heads from a range of businesses and government bodies were introduced to the latest CCTV security solutions and a range of new video analytics capabilities.  The technologies introduced, according to AgilityGrid, are not only innovative but can also create cost–efficiencies in the long run, through earlier incident detection and reduced security risks.
The forum saw live demonstrations of how the company's fully integrated technology can work seamlessly to deliver security insights in record time. It also featured keynotes presentations from leading industry names specialising in IP/CCTV hardware, VMS and video analytics solutions including: Costa Boukouvalas, CEO, AgilityGrid, and member of the Board of Directors of Rasilient; Mugees Ahmed, Regional Marketing Manager, Milestone; Simon Langsford, CEO, Snap Surveillance; Stephen Bose, Business Development Manager, iCetana; Eugen Bondaletow, Regional Sales Manager, ABUS Cameras; Ibrahim Mneimneh, MENA Region Storage Solutions Sales Lead, Seagate; Rami Darwish, Senior Architect – Security Solutions, Arrow Labs; and Diego Sáenz Herce,
International Business Development Manager, Herta.